Biography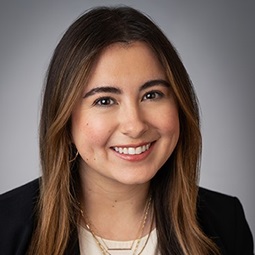 Paulina Cohen is an associate in Weil's Employment litigation Practice Group, where she focuses on a wide variety of labor and employment law matters, including restrictive covenants, wage and hour issues, and sensitive internal investigations. She has experience advising on executive terminations, as well as drafting employment, restrictive covenant, independent contractor, and separation agreements. Paulina also has experience partnering with Weil's corporate teams on labor and employment issues, including performing due diligence in the context of corporate transactions and negotiating purchase agreements.
Paulina also has an active pro bono practice focused on immigration-related matters. She serves on a team assisting with a self-petition green card application under the Violence Against Women Act, and also serves on the team defending the constitutionality of a recently enacted New York City law that allows certain noncitizens to vote in city-wide elections. Paulina also provides employment-related counseling to non-profits including the Breast Cancer Research Foundation and the Legal Aid Society.
Paulina graduated, cum laude, from Barnard College with a B.A. in Art History. She received her J.D. from New York University School of Law, where she was the Senior Book Annotations editor of the Journal of International Law and Politics. She is the author of the forthcoming article titled "Not One Woman Less: An Analysis of the Advocacy and Activism of Argentina's Ni Una Menos Movement" in the UCLA Journal of Gender and Law.
Firm News & Announcements
Firm News & Announcements