Biography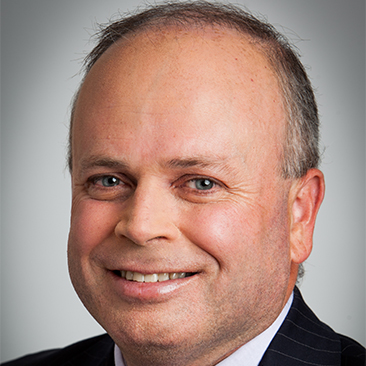 Paul Ferrillo is counsel in Weil's Litigation Department, where he focuses on complex securities and business litigation, and internal investigations. He also is part of Weil's Cybersecurity, Data Privacy & Information Management practice, where he focuses primarily on cybersecurity corporate governance issues, and assists clients with governance, disclosure, and regulatory matters relating to their cybersecurity postures and the regulatory requirements which govern them.
Mr. Ferrillo has substantial experience in the representation of public companies and their directors and officers in shareholder class and derivative actions, as well as in internal investigations. In particular, Mr. Ferrillo has coordinated numerous internal investigations on behalf of audit committees and special committees, and handled the defense of several significant securities class actions alleging accounting irregularities and/or financial fraud.
Mr. Ferrillo has represented companies in a wide range of industries, including retail, apparel, financial services, energy, oil and gas, and real estate. Recent notable matters include:
Representing American International Group in securities class action litigation relating to the financial crisis;
Defending Genworth Financial Inc. and its CEO in securities class action litigation relating to the Company's long-term care insurance policy reserves;
Representing lululemon athletica in shareholder class and derivative litigation arising out of alleged defects in lululemon's popular yoga pants;
Representing Leucadia National Corporation in shareholder litigation arising out of the company's merger with Jefferies Group;
Representing Aéropostale in shareholder class and derivative litigation arising out of disclosures concerning Aéropostale's inventory and sales levels, and earnings projections;
Representing Kinder Morgan Inc. in the successful defense and settlement of shareholder litigation brought in connection with the company's acquisition of El Paso Corp;
Conducting and participating in investigations on behalf of the boards of Moneygram, Krispy Kreme Donuts and OM Group;
Advising Eli Lilly and Company, a global developer and marketer of pharmaceuticals, in the acquisition by Elanco, its animal health division, of Lohmann SE (Lohmann Animal Health), a Germany-based supplier of poultry vaccines and feed additives;
Representing affiliates of HM Capital Partners in the sale and purchase of the food and consumer products segment of the investment portfolio of HM Capital's Sector Performance Fund, including Sector Performance Fund's investments in: Advanced Refreshment, the second largest producer of private label bottled water and water-based beverages in the US; Milk Specialties Company, a manufacturer of milk protein and whey-based products for the sport nutrition and healthy lifestyle industries; Natural Selection Foods (d/b/a Earthbound Farms), a grower of organic produce; and UniTek Global Services, a provider of outsourced infrastructure and technical services to the telecommunications, satellite television, and broadband cable industries in the US and Canada, and a simultaneous investment from a subsidiary of Canada Pension Plan Investment Board in the purchasing entities;
Advising CPU Technology (a Carlyle Group portfolio company) in the sale of its Acalis business, which designs microprocessors containing hardware and software that guard mission-critical onboard systems on manned and unmanned aircraft, to The Boeing Company, one of the world's largest defense, space and security businesses and the world's largest manufacturer of military aircraft;
Representing the former CEO and CFO of Central European Distribution Corporation in connection with ongoing securities class action litigations and regulatory and audit committee investigations;
Representing HiT Entertainment, the company behind popular pre-school brands including Thomas & Friends™ and Bob the Builder™, in its $680 million acquisition by Mattel, Inc. from an entity majority-owned by funds managed by Apax Partners, LLP and its affiliates; and
Serving as co-lead counsel for Worldcom with respect to directors and officers liability insurance related disputes during its successful reorganization.
Mr. Ferrillo has extensive experience in the area of directors' and officers' liability insurance issues by virtue of his prior employment with American International Group (AIG), in its major U.S. underwriting subsidiary, National Union Fire Insurance Company of Pittsburgh, Pa. (the largest writer of D&O insurance in the U.S.), where he held numerous senior-level positions in its claims and underwriting areas. He is recognized nationally as a leader on D&O insurance issues, and frequently counsels public companies and their boards of directors on a vast array of issues relating to the nature, extent, types and availability of all D&O and Management Liability Insurance-related products, as well as on indemnification and advancement issues. He also frequently counsels private equity funds and hedge funds on issues relating to their own distinct D&O insurance needs, and the D&O needs of their portfolio companies. Drawing on this distinctive experience, Mr. Ferrillo provides specialized counseling to clients concerning the actual interplay of their D&O coverage in the class action litigation, mediation and settlement process.
Mr. Ferrillo also regularly counsels clients in the growing field of cybersecurity corporate governance, which is an increasingly important part of a Board's enterprise risk management function. Mr. Ferrillo counsels clients on cyber governance best practices (using as a base the National Institute of Standards cyber security framework, which was announced on February 14, 2014), third-party vendor due diligence issues, cybersecurity regulatory compliance issues for Private Equity, Hedge Funds, and Financial Institutions that have been promulgated by the SEC, FINRA, the FTC, and the FDIC/OCC, the preparation and practicing of cyber security incident response plans, as well as evaluating and procuring cyber liability insurance to protect against losses suffered by Companies as a result the theft of consumer or personally identifiable information, or as a result of the destruction of servers and corporate infrastructure.
Outside of his D&O insurance practice, Mr. Ferrillo is a prolific writer, speaker, and commentator on a wide range of subjects. He is a frequent contributor of articles concerning securities, corporate governance, and accounting fraud issues to the New York Law Journal, D&O Diary, Harvard Law School's Forum on Corporate Governance and Financial Regulation, and other national publications and forums, and is a frequent speaker on securities law, corporate governance, and directors' and officers' liability insurance issues for the ALI-ABA, the New York State Bar Association, the American Conference Institute, NACD, and the Directors' Roundtable. Mr. Ferrillo also is a co-editor of and contributor to The 10b-5 Guide, Weil's annual review of securities fraud litigation in the United States.
Awards and Recognition, Speaking Engagements, Guides and Resources, Latest Thinking, Firm News & Announcements
Next-Generation Cyber-Insurance: Harnessing AI and Machine Learning to Better Evaluate Cyber-Risk

Speaker(s): Paul A. Ferrillo

March 12, 2018 — Webinar — Weil Counsel Paul Ferrillo moderated a panel of distinguished industry professionals – including AIG Global Head of Cyber Risk Insurance Tracie Grella and Darktrace CEO Nicole Eagan – focusing on how artificial intelligence, machine learning, and CyberMatics are improving cyber-risk assessments, and what impact they will have on the next generation of cyber-insurance coverage.

How to Comply With New York's Cybersecurity Regulation

Speaker(s): Paul A. Ferrillo

October 10, 2017 — InfoRisk Today – Podcast — Counsel Paul Ferrillo participated in a podcast interview regarding the New York Department of Financial Services's new Cybersecurity Requirements for Financial Services Companies.
Firm News & Announcements