Biography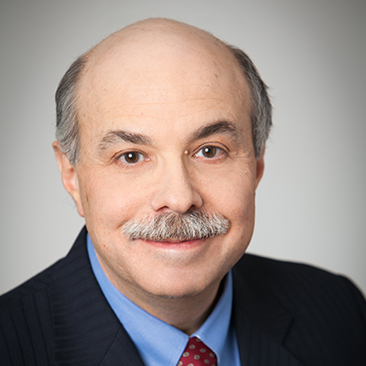 Paul Dutka is a partner in the Firm's Securities Litigation Practice Group, where he concentrates his practice in class action and complex business litigation, regulatory investigations, and in matters of legal ethics.
Drawing on over three decades of experience, including as a senior inside counsel and as a federal prosecutor, Mr. Dutka represents some of the world's leading companies and their officers and directors in complex, high-profile matters in state and federal courts across the US and in regulatory enforcement proceedings. Mr. Dutka recently played a lead role for General Electric and its senior officers in obtaining the dismissal, with prejudice, of two federal securities class actions and in having those victories summarily affirmed by the Second Circuit. Mr. Dutka was also instrumental, in another class action against those same defendants, in having all Securities Act claims dismissed outright.
Presently, Mr. Dutka represents AIG in federal securities and ERISA litigation arising out of the financial crisis and Marsh & McLennan in two major wrongful termination litigations. He recently represented a subsidiary of Koch Industries in 12 consolidated securities fraud litigations arising out of the subsidiary's securitization practices. Other representative clients include Archstone, General Electric Capital Corporation, and Thomas H. Lee Partners, L.P.
Other notable experience includes:
In re EMAC Securities Litigation – Defense of EMAC, a subsidiary of Koch Industries, in a dozen federal securities litigations. Settled.
In re Stewart Enterprises, Inc. – Defense of underwriters Bear Stearns and Merrill Lynch in a securities class action. Motion of underwriters to dismiss granted.
Miera v. Primerica Financial Services – Defense of Citigroup in a nationwide class action in New Mexico state court. Settled.
Patterman v. The Travelers, Inc. – Defense of a nationwide class action in Georgia state court. Settled.
Marriott International, Inc. v. New World Development Company Ltd., et al. – Defense of New World, a Hong Kong-based conglomerate, in an arbitration brought by Marriott. Settled.
Yung v. BDO Seidman, LLP – Defense of accounting firm BDO Seidman in federal securities litigation. Motion of BDO Seidman to dismiss granted. Affirmed on appeal by the Court of Appeals for the Second Circuit.
Mr. Dutka is a past Chair of the New York City Bar's Committee on Professional and Judicial Ethics. In that capacity, he was responsible for the Committee's significant ethics opinions on advance conflict waivers, corporate-family conflicts, duties to prospective clients, and legal outsourcing. Mr. Dutka also is a past member of the New York State Bar Association's Committee on Professional Ethics. His insights into matters of legal ethics are frequently sought, both inside and outside the firm, and he often advises on the intricacies of the attorney-client privilege and the work-product doctrine as applied in complex business settings. Earlier in his career, Mr. Dutka was the General Counsel - Litigation for Citigroup, where he was responsible for overseeing the most important litigation involving Citigroup worldwide, including litigation to block the Citicorp-Travelers Group merger, which created Citigroup, and litigation over the merged entities' right to the Citigroup name. He also was a trial attorney with the US Securities and Exchange Commission's Division of Enforcement, where he was involved in the prosecution of several high-profile matters, including the SEC's case against First Jersey Securities, the nationally known penny-stock dealer.
In 2014, Mr. Dutka earned a Burton Award for Distinguished Legal Writing for his article, "Defending 1933 Act Claims: Rewriting The Playbook After Fait v. Regions Fin. Corp.," which appeared in the August 2013 issue of Bloomberg BNA Securities Regulation & Law Report. This was one of 30 articles selected nationwide as the best law firm articles published in 2013.
Mr. Dutka is a skilled linguist and speaks French, German, and Cantonese.
Awards and Recognition, Speaking Engagements, Latest Thinking, Firm News & Announcements
Current Issues in Legal Ethics for Inside Counsel

Speaker(s): Paul Dutka

May 23, 2017 — New York, New York — Securities Litigation partner Paul Dutka delivered a seminar on ethical considerations for inside counsel, focusing on topics such as secondments, imputations of conflicts within a corporate legal department, and beauty contests, prospective clients and disqualification.
Firm News & Announcements