Biography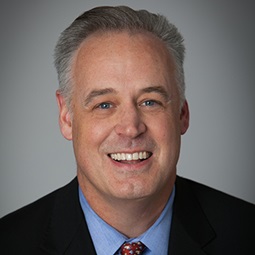 Patrick O'Toole is a partner in Weil's Complex Commercial Litigation and White Collar Defense & Investigations Groups. His practice encompasses a broad spectrum of complex commercial litigation in state and federal courts and before arbitration panels. In addition to trial work,
Patrick
represents clients in civil and criminal investigations and regulatory enforcement proceedings. He has extensive appellate experience in federal courts and Massachusetts state courts. A large portion of his practice is devoted to counseling private equity clients regarding legal and regulatory issues associated with major transactions and post-acquisition or sale issues in a variety of industries, including media and publishing, financial services, insurance, technology, consumer products, pharmaceutical, life sciences, nutritional products and vision services.
Chambers USA
has recognized
Patrick
as a Leading Lawyer for Commercial Litigation in Massachusetts and noted that clients described him as "the whole package - excellent on paper, in person and in court. He is an earnest advocate who exudes quiet confidence and expertise."
Patrick's recent civil and criminal experience includes:
Argued and won summary judgment which included injunctive relief on behalf of an investment management firm against two mutual funds. The Supreme Judicial Court of Massachusetts (SJC) affirmed the trial court's decision. The SJC recognized that "[t]he right of shareholders to vote for the trustees of a business trust is one of the most important rights arising from stock ownership," and that "[d]elay in holding a shareholder election diminishes electoral rights by allowing these trustees to become deeply entrenched and to continue to harm the interests of the shareholders." Brigade Leveraged Capital Structures Fund Ltd. v. PIMCO Income Strategy Fund,

466 Mass. 368, 2013 WL 4799056 (Mass. Sep 11, 2013)

.
After a jury trial and extensive post-trial evidentiary proceedings in a trade secret case, obtained judgment in favor of plaintiff awarding treble damages, a permanent injunction, a five-year production injunction and attorneys' fees under the Massachusetts Unfair and Deceptive Practices Act. In her Memorandum of Decision and Order, the trial judge found that "[e]ach party was represented by excellent lawyers . . . [who] thoroughly prepared the case and masterfully tried it" and that the professional portfolios of plaintiff's counsel "evidence remarkably excellent and unique levels of specialized experience in intellectual property and trade secret law." Specialized Technology Resources, Inc. v. JPS Elastomerics Corp., 28 Mass. L. Rptr. 163, 2011 WL 1366584, *11, *13-14 (2011). The Massachusetts Appeals Court subsequently affirmed the trial court's judgment in full.
Obtaining complete dismissal of federal complaint alleging various antitrust and unfair competition claims including violations of the Lanham Act and Mass. Gen. Laws ch. 93A. JPS Elastomerics Corp. v. Specialized Technology Resources, Inc., 769 F.Supp.2d 17 (D. Mass. 2011)
Serving as Co-trial counsel in the successful defense of a former Senior Vice President of W.R. Grace, who was charged with violating the knowing endangerment provision of the Clean Air Act and conspiring to defraud the United States. After an 11-week criminal jury trial in federal court in Montana, the client was acquitted on all counts.
Winning a significant jury verdict on behalf of a public employee pension fund in breach of contract and fiduciary duty claims against an investment advisor
Obtaining summary judgment on behalf of a professional trustee in breach of fiduciary claim against co-trustee
Winning an arbitration award on behalf of selling shareholders in an action claiming a significant royalty was due on technology the buyer had acquired
After trial, obtaining judgment on behalf of an employer on a claim the employer failed to pay sales commissions
Successfully defending a hedge fund and its founders in a partnership dispute and settlement
Successfully defending a health insurer in a class action brought by physicians alleging that various health insurers engaged in a civil RICO conspiracy
Representing a mezzanine lender in a major condominium project in connection with developer's bankruptcy
Successfully defending a company and its owners in connection with a potential criminal fraud indictment involving the company's credit facility
Successfully defending a private equity portfolio company in joint criminal investigation by Department of Justice and the Office of the Inspector General
Successfully defending a corporation involved in a land receivable financing in investigations by the Department of Justice, HUD and, various state attorneys general offices
Obtaining the wireless industry's first major victory before the First Circuit Court of Appeals in an action that held that the Telecommunications Act of 1996 preempts the procedural requirements and appeal processes of state zoning law. Brehmer v. Planning Bd. of the Town of Wellfleet, 238 F.3d 117 (1st Cir. 2001)
Patrick also has significant experience counseling clients in connection with major transactions. Recently, he has advised Berkshire Partners, Thomas H. Lee Partners, Broad Street Principal Investments, Advent International and Verde Realty (a majority-owned subsidiary of funds managed by Brookfield Property Partners LP, a publicly traded owner, operator, and investor in commercial properties) in such matters.
Patrick began his legal career by serving clerkships with the Honorable Francis J. Boyle of the US District Court for the District of Rhode Island and the Honorable Neil L. Lynch of the Supreme Judicial Court of Massachusetts. Prior to joining the firm, Patrick was an attorney at two large Boston law firms. He also was appointed a Special Assistant District Attorney where he served as a prosecutor in criminal trials.
Patrick is a frequent lecturer on issues relating to trial practice. He is also a Private Practice Fellow of the Litigation Counsel of America.
Awards and Recognition, Speaking Engagements
Patrick O'Toole Named a "Leading" Lawyer for Litigation: General Commercial: Massachusetts

Award Brief — Chambers USA
The Identification of Trade Secrets Misappropriation Lawsuits

Speaker(s): Patrick J. O'Toole Jr.

June 21-22, 2021 — The Sedona Conference — Patrick O'Toole presented on a panel discussing the Sedona Conference's Commentary on the Proper Identification of Asserted Trade Secrets in Misappropriation Lawsuits at the 2021 Sedona Conference on Developing Guidelines for Trade Secret Issues. The Conference presented for public dialogue for the first time several consensus publications from the Sedona Working Group 12 on Trade Secrets.

The Sedona Conference

Speaker(s): Patrick J. O'Toole Jr.

May 20, 2020 — Webinar — Patrick O'Toole, Jr. was a panelist on The Sedona Conference's webinar discussing its upcoming publication on the proper identification of asserted trade secrets in misappropriation cases. The panel included judges, practitioners and industry leaders. Patrick is on the Steering Committee for The Sedona Conference's Trade Secrets Working Group 12 and is a contributing editor to the Commentary on the Proper Identification of Asserted Trade Secrets in Misappropriation Cases.