Biography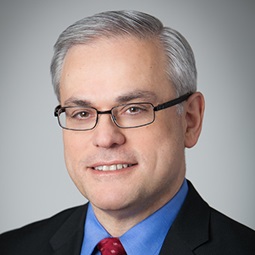 Nicholas J. Pappas is a partner in Weil's Employment Litigation Practice Group, where he focuses on the full spectrum of complex employment and benefit litigation matters. Nicholas litigates and counsels with respect to complex employment disputes, including in relation to antidiscrimination laws, restrictive covenant agreements, executive employment agreements, discipline, discharge, and disability, among other issues, in federal and state courts, administrative agencies, and arbitral fora.
Nicholas also concentrates on the defense of ERISA class actions challenging the administration of health care benefit plans, 401(k) plans, and defined benefit plans. In these matters he regularly litigates and counsels on sophisticated legal issues arising in ERISA litigation, including preemption, standing, exhaustion, fiduciary duties, disclosure obligations, withdrawal liability, plan termination, and benefit accrual.
His work has garnered him and the practice significant recognition by legal and business media. Among other accolades, since 2014 Nicholas has been recognized as a leading lawyer nationally and in New York in several employment-related areas by Chambers USA, with clients noting his reputation as "practical and pragmatic," and "an excellent litigator with great commercial instincts" and "top-notch presentation skills," who is "smart, attentive to detail, and understands the business," "able to give practical, in-the-moment advice," and "brings a lot of really good insights and judgement to the effort." Nicholas is recognized as one of Lawdragon's"500 Leading U.S. Corporate Employment Lawyers," and was named in its predecessor subsidiary list, the "Top 20 Lawyers in Employee Benefits," since 2012. In addition, since 2013, Nicholas has been listed as a recommended lawyer by Legal 500 US, including in the areas of ERISA litigation, Workplace Counseling, Trade Secrets, and Labor & Employment Disputes, with clients noting his "exceptional lawyering," "expertise that is unsurpassed" and "business savvy [that] is invaluable" and highlighting his "attention to detail, preparation, and skilled advocacy" and "master[y] of the craft." He was also recognized in 2013 by Law360 as one of four nationwide "MVPs" in the healthcare space. In the 2020 and 2021 editions of Benchmark Litigation, he was recognized as a Labor & Employment "Star" in New York.
Nicholas' notable representations include:
Representing a financial services firm against claims of sex discrimination in pay and promotions by two former sales directors.
Representing a consulting firm in a trade secrets dispute in the Delaware Court of Chancery with a former managing director in Milan, Italy.
Defending a global investment management firm in an arbitration proceeding brought by a key member of the firm's investment management group who departed with members of his team to set up a new, competing fund.
Representing the estate of a former nuclear power services company in connection with WARN Act litigation arising out of the company's bankruptcy.
Defending a Dutch public company and various subsidiaries in the currency exchange business in connection with a wrongful discharge lawsuit in the U.S. District Court for the Southern District of New York by the former CEO and minority shareholder of a subsidiary company.
Representing a consulting firm in a trade secrets dispute in the Delaware Court of Chancery with a former managing director in Paris, France who left to join a competitor.
Representing a portfolio company of a private equity firm in a series of disputes with three former executives regarding claims for substantial severance benefits under their change-in-control agreements.
Successfully resolving for a hotel company a lawsuit by a competitor claiming misappropriation of trade secrets in U.S. District Court for the District of Kansas.
Successfully litigating and resolving for an insurer/administrator and various plans a putative ERISA class action brought in the U.S. District Court for the District of Arizona by a chiropractic provider and plan participants alleging that benefits were improperly denied as "experimental or unproven."
Successfully litigating and resolving a putative ERISA class action filed in U.S. District Court for the Southern District of Florida by a former member of the "voluntary faculty" at a university medical school.
A number of Nicholas' victories have garnered public attention and/or established important precedents, including:
AlixPartners, LLP, et al. v. Giacomo Mori, 2019 WL 6327325 (Del. Ch. Ct. November 26, 2019) – defeated defendant's motion to dismiss in action against former managing director of plaintiffs' Milan, Italy office arising out of his access and removal of confidential company information;
AlixPartners, LLP, et al. v. David Benichou, 2019 WL 2067362 (Del. Ch. Ct. May 10, 2019) – defeated defendant's motion to dismiss certain key Computer Fraud and Abuse Act (CFAA) and Delaware Uniform Trade Secrets Act (DUTSA) claims in action against former senior managing partner arising out of his access and removal of confidential company information in conjunction with his departure to a competitor firm;
In re Aetna UCR Litigation, 2015 WL 3970168 (D.N.J. June 30, 2015) – dismissal of a putative antitrust and RICO class action against UnitedHealth Group and Ingenix, Inc.;
Gates v. United Healthcare Insurance Company, 2014 WL 5800573 (S.D.N.Y. Nov. 7, 2014) – summary judgment dismissing a putative ERISA class action against United Healthcare Insurance Company brought by a health care plan participant claiming improper "coordination of benefits" between her employer's health plan and Medicare;
In re Lehman Brothers Securities and ERISA Litigation, 2012 WL 6013012 (S.D.N.Y. Dec. 3, 2012) – dismissal of claims by a participant in the Lehman Brothers Savings Plan who sought to sue the Plan's auditor for professional malpractice "derivatively on the Plan's behalf";
Franco v. CIGNA, 2012 WL 209328 (D.N.J. Jan. 24, 2012) – judgment on the pleadings based on a finding that putative class action claims for civil conspiracy were preempted by ERISA;
Kendall v. Employees' Retirement Plan of Avon Products, 516 F.3d 112 (2d Cir. 2009) – affirmance of dismissal of a putative ERISA class action alleging breach of fiduciary duties based on the absence of standing as required by Article III of the U.S. Constitution;
American Medical Ass'n v. United Healthcare Corporation, 2009 WL 4403185 (S.D.N.Y. Dec. 1, 2009) – approval of class action settlement over the objections of plaintiffs' co-lead counsel;
In re Managed Care, 430 F. Supp. 2d 1336 (S.D. Fla. 2006), aff'd, 2007 WL 1695735 (11th Cir. June 13, 2007) – summary judgment in the lead case of the provider track of MDL 1334; and
In re Managed Care Litigation, 209 F.R.D. 678 (S.D. Fla. 2002) – denial of class certification in the subscriber track of MDL 1334.
Outside of his active practice, Nicholas regularly lectures and writes on employment-related topics. Notably, among other scholarly pursuits, since 1994 Nicholas has co-authored the Employment Law Column in the New York Law Journal. In 2019, he received one of just 30 Burton Distinguished Legal Writing Awards issued to law firm practitioners, for his April 3, 2018 column, entitled "Strategies for Preventing Sexual Harassment." Nicholas is also an active participant in bar association activities. He previously has served as co-chair of a subcommittee of the Employment Benefits Committee of the ABA's Section of Labor and Employment, and as a member of the Litigation Committee, the Labor and Employment Law Committee, and the Benefits Committee of the New York City Bar Association.
Nicholas also maintains a robust pro bono practice, where he represents a number of not-for-profit corporations, including Global Citizen, New York Police and Fire Widows' and Children's Benefit Fund, the Central Park Conservancy, Boys & Girls Harbor, the Red Hook Initiative, the Museum of Jewish Heritage – A Living Memorial to the Holocaust, the Greek Orthodox Archdiocese of America, the National Philoptochos Society, CancerCare, Lutheran Social Services of New York, SAGE Center Midtown, and the Ali Forney Center.
Nicholas served as a law clerk to the Honorable Susan H. Black, United States District Court for the Middle District of Florida.
Awards and Recognition, Latest Thinking, Firm News & Announcements
Nicholas Pappas Named Among 500 Leading U.S. Corporate Employment Lawyers

Award Brief — Lawdragon

Nicholas Pappas Named a Labor and Employment "Star" in New York

Award Brief — Benchmark Litigation

Nicholas Pappas Named a "Recommended" Lawyer for Labor and Employment Disputes (Including Collective Actions): Defense in the U.S.

Award Brief — Legal 500 US
Firm News & Announcements