Biography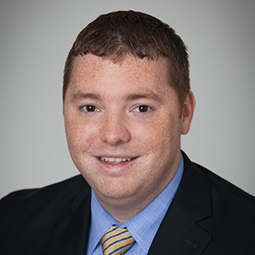 Nathan White is counsel in Weil's Litigation Department, where his practice focuses on various forms of complex commercial litigation, including antitrust, breach of contract, breach of fiduciary duty, business fraud, trade secrets, restrictive covenants, and False Claims Act matters in state, federal, and alternative dispute resolution tribunals.
Nathan's notable recent experience includes serving on Weil teams that:
Represent a national retailer in various real estate disputes involving breaches of commercial leases, the construction of a two-million square foot distribution center, and business interruption issues due to COVID-19.
Represent Alaska Airlines in a high profile dispute (pending in the Federal District Court in Dallas) with Southwest Airlines, Delta Airlines, and the City of Dallas involving use of the finite number of gates at Dallas Love Field.
Secured a complete dismissal and affirmance on appeal of class action securities fraud claims against former oil company executives.
Won summary judgment dismissing the plaintiff's breach of contract, breach of fiduciary duty, and accounting claims seeking more than $55 million in damages and equitable relief against a foreign limited partnership related to distributions made by the partnership to its various limited partners.
Won a favorable arbitration award in a dispute with a charitable foundation's former co-trustee that gave Weil's clients complete control over the foundation's bank accounts and freed up millions of dollars for distribution to charities.
Secured a complete dismissal of all claims against a post-secondary school in a federal False Claims Act qui tam action regarding school programs and student financial aid.
Obtained a temporary injunction and adverse inference instruction for spoliation of evidence for the plaintiff in a multi-jurisdictional dispute involving trade secret misappropriation and breach of contract regarding third party liability services for state Medicaid agencies.
Obtained a favorable settlement for the majority shareholder of a power plant in a dispute with the minority shareholder alleging breach of contract, breach of fiduciary duty, and fraud claims related to distributions and management decisions.
Nathan also has an active pro bono practice and focuses extensively on community and professional service. He successfully represented a hearing-impaired husband and wife in an appeal to the U.S. Fifth Circuit Court of Appeals involving a hospital's failure to provide sign-language interpreters during their young daughter's cancer treatments. He also played a key role on a Weil team that authored an amicus brief to the U.S. Supreme Court in Ivy v. Morath, another case involving deaf rights. In 2019, he was selected for the 2019 Dallas Association of Young Lawyers (DAYL) Leadership Class, in recognition and in furtherance of his commitment to community service.
Nathan received his B.S. from Texas A&M University, magna cum laude. He received his J.D. from Texas Tech University School of Law, summa cum laude, where he was a comment editor of the Texas Tech Law Review. From 2012-2013, Nathan served as a judicial law clerk to Justice Phil Johnson of the Supreme Court of Texas.
Awards and Recognition, Speaking Engagements, Latest Thinking, Firm News & Announcements
Nathan White Honored with 2015 Kristi Couvillon Pro Bono Award

Award Brief — Texas Civil Rights Project
Minimizing Company Risk and Exposure During and After COVID-19

Speaker(s): Paul R. Genender and Nathan White

May 6, 2020 — Association of Corporate Counsel, Dallas-Fort Worth Chapter – Weil Complex Commercial Litigation partner Paul Genender moderated a corporate counsel panel, which included counsel Nathan White, entitled "Minimizing Company Risk and Exposure During and After COVID-19."
Firm News & Announcements