Biography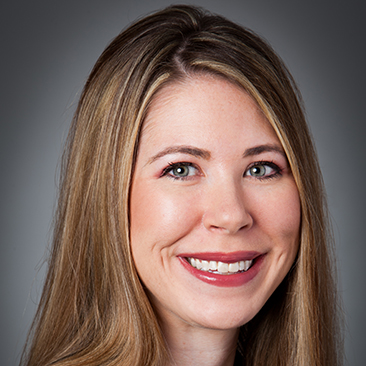 Natalie Smeltzer Fortenberry is an associate in Weil's Corporate Department and is based in Dallas. Ms. Smeltzer Fortenberry participates in advising on complex corporate and transactional matters for private equity firms and public companies in connection with public and private acquisitions, divestitures and investment transactions.
Ms. Smeltzer Fortenberry has been part of the teams advising:
American Capital (n/k/a Ares Capital) in its $115 million sale of eLynx, Ltd. to Black Knight Financial Services, Inc. (n/k/a Black Knight, Inc.).
Berkshire Partners in its investments in Torres Unidas and U.S. Anesthesia Partners, Inc.
Blockbuster, Inc. in connection with its chapter 11 reorganization proceedings and sale of all of its assets to Dish Network, Inc.
Ennis-Flint (a portfolio company of Brazos Private Equity Partners) in its sale to Olympus Partners.
Falconhead Capital in its acquisition of Rita's Water Ice Franchise Company, LLC.
General Electric Company in its $2.6 billion sale of GE Industrial Solutions to ABB.
Gores Holdings, Inc., a SPAC sponsored by an affiliate of The Gores Group, in its acquisition of Hostess Brands, LLC, a transaction valued at approximately $2.3 billion.
LIN Media LLC in its $2.6 billion merger with Media General, Inc., and in its $178 million sales of certain television stations and television station assets to affiliates of Sinclair Communications, LLC, The Hearst Corporation and Meredith Corporation.
Pace Holdings Corp., a SPAC sponsored by an affiliate of TPG, in its business combination with Playa Hotels & Resorts B.V., a transaction valued at approximately $1.75 billion.
PWP Growth Equity in its minority investment in Premier Food Concepts, LLC (d/b/a Luna Grill).
Tailwater Capital in its formation of a $425 million energy investment fund and, together with Landmark Partners, that fund's acquisition of oil and gas investments spun out from HM Capital Partners LLC.
Westinghouse Electric Company, LLC (a subsidiary of Toshiba Corporation) in its acquisition of CB&I Stone & Webster Inc. from Chicago Bridge & Iron Company N.V.
Ms. Smeltzer Fortenberry has been recognized as a "Rising Star" in Texas for corporate M&A by Super Lawyers* 2016-2019. In 2016, she was named the ATJ Pro Bono Champion in recognition of her pro bono work with the Dallas Volunteer Attorney Program and was also the winner of the 2015 Dallas Association of Young Lawyers (DAYL) Pro Bono Service Award in recognition of her work on behalf of indigent clients. She was selected as Weil's 2014 Lend-A-Lawyer to the Dallas Volunteer Attorney Program, where she devoted a three-month period to representing indigent clients in a variety of contested matters, including child custody, consumer law, probate, adoption, guardianship and divorce cases. Prior to joining Weil, she spent a year providing pro bono work for two non-profit corporations, Mother Administered Nutritive Aid (MANA) and Kibo Group International.
Prior to attending law school, she worked as an independent auditor for Ernst & Young LLP and as an accountant for a private real estate investment company. Ms. Smeltzer Fortenberry is also a certified public accountant.
Ms. Smeltzer Fortenberry received the 2012 Burton Award for Legal Achievement, given to lawyers who exhibit excellence in legal writing, for her article with Glenn West,"Protecting the Integrity of the Entity-Specific Contract The 'No Recourse Against Others' Clause – Missing or Ineffective Boilerplate?" – The Business Lawyer; Vol. 67 (November 2011). Other publications by Ms. Smeltzer Fortenberry include, "Piercing the Veil of a Texas Limited Liability Company: How Limited is Member Liability?" – 61 SMU Law Review 1663 (Fall 2008) and "Freedom to Contract in Texas – Enforceability of an "As Is" Clause in a Commercial Lease: Gym-N-I Playgrounds, Inc. v. Snider" – 61 SMU Law Review 509 (Spring 2008).
* Super Lawyers recognition is a Thomson Reuters service
Awards and Recognition, Speaking Engagements, Guides and Resources, Latest Thinking, Firm News & Announcements
Firm News & Announcements