Biography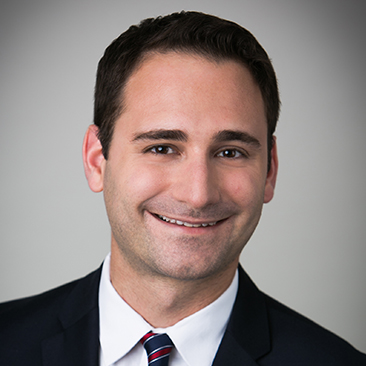 Michael Nagelberg is an associate in Weil's Complex Commercial Litigation and Environmental Litigation practices, where he focuses on numerous forms of complex litigation in both federal and state courts. Mr. Nagelberg has significant experience litigating matters involving antitrust, class actions, constitutional challenges, contract disputes, and environmental law, as well as counseling in connection with government and internal investigations and related civil litigation.
Mr. Nagelberg's notable experience includes serving on Weil teams representing:
Exxon Mobil Corp. in chemical spill litigation brought by the New Jersey Attorney General and New Jersey Department of Environmental Protection.
A major food manufacturer in connection with an investigation commenced by the Antitrust Division of the U.S. Department of Justice.
Various M&A clients in connection with environmental litigation and liability risk due diligence.
Rent the Runway, Inc. in litigation against a start-up competitor involving alleged California statutory antitrust and tort violations.
General Chemical Corp. in now-settled conspiratorial price-fixing antitrust multidistrict litigation.
Saks Fifth Avenue in a now-settled complex real estate contract dispute arising out of Hurricane Maria in Puerto Rico.
Mr. Nagelberg also maintains a robust pro bono practice focused on civil rights and fair and free elections. Among his other notable engagements, he served on the Weil team representing the Bergen Rockland Eruv Association in a series of First Amendment challenges to various local ordinances that infringed on the Orthodox Jewish community's free exercise of religion. In connection with his contributions on this matter, he earned the Weil Pro Bono Service Award in 2017. In 2018, Mr. Nagelberg served on the Weil team representing Congregation Shomrei Torah of Clifton, NJ that secured one of the largest-ever recoveries under the federal Religious Land Use and Institutionalized Persons Act (RLUIPA). Additionally, on Election Day 2018, he worked with a team of election lawyers overseeing New York's election day operations and serving as an important watchdog to ensure a free, open, and honest process. In connection with these matters, Mr. Nagelberg earned the Weil Pro Bono Service Award in 2018.
Mr. Nagelberg received his J.D. from the Georgetown University Law Center, where he was an editor of the American Criminal Law Review's Annual Survey of White Collar Crime, received the CALI award for top performer in environmental law, and served as a Student Advocate with Georgetown's Federal Legislation Clinic. He received his B.A. in Political Science, magna cum laude, from the University of Rochester. Mr. Nagelberg also has experience working on diverse public policy issues and presidential campaigns.
Firm News & Announcements
Firm News & Announcements