Biography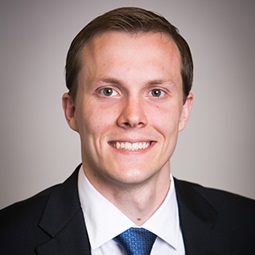 Michael Godbe is an associate in the Restructuring Department of Weil's New York office. Michael's practice covers domestic and international corporate restructuring, bankruptcy and insolvency proceedings. His experience covers a broad range of industries including energy, logistics, food service, and retail sectors.
Prior to joining Weil, Michael served as a Law Clerk on the United States Senate Committee for the Judiciary.
Michael received his J.D. from Columbia Law School, where he was a Hamilton Fellow and a Kent Scholar. He received his B.A. in political science and social science (economics), magna cum laude, from the University of Southern California, where he was a Presidential Scholar, Varsity Student Athlete, and elected to Phi Beta Kappa.
Michael has played a role on a number of teams advising:
Company-side Experience:
Healogics, Inc., the nation's leading wound-care center operations provider, on a comprehensive restructuring of over $860 million in funded debt through an out-of-court debt-for-equity exchange, resulting in a $450m deleveraging that obtained 100% participation from its lenders and provided Healogics with $240 million in new equity financing. As part of the transaction, the Company also secured a new $30M revolving credit facility, in addition to a new $370 million first lien term loan.
NPC International, Inc. and its affiliates, America's largest franchisee company with over 1,600 restaurants across two iconic brands—Pizza Hut and Wendy's and more than 35,000 employees, in their chapter 11 cases involving over $900 million of funded debt.
Chisholm Oil and Gas Operating, LLC, and its affiliates, an exploration and production company focused on acquiring, developing, and producing oil and natural gas assets in the Anadarko Basin in Oklahoma, in their chapter 11 cases.
Skillsoft Corporation, and its affiliates, a global leader in corporate learning, in their prepackaged chapter 11 cases with liabilities in excess of $2 billion.
syncreon Group Holdings B.V., and its affiliates, in its groundbreaking, cross-border balance sheet restructuring involving approximately $1.1 billion of funded debt, including the chapter 15 case of syncreon Automotive (UK) Ltd. syncreon, a leading global logistics services provider, operates across 120 facilities in 19 countries on 6 continents. syncreon's restructuring is proceeding through an English scheme of arrangement pursuant to the Companies Act 2006 and further involves ancillary processes in the United States and Canada. syncreon's restructuring was recognized as the 2020 International Company Transaction of the Year by the Turnaround Management Association.
CTI Foods, LLC and its affiliates, a leading independent provider of custom food products for major chain restaurants in North America, in their prepackaged chapter 11 cases with liabilities in excess of $655 million.
Catalina Marketing Corporation, a digital media marketing company, in its prepackaged chapter 11 cases with liabilities in excess of $1.8 billion.
Westinghouse Electric Company, and its affiliates, a globally recognized nuclear power company, in its unprecedented chapter 11 cases involving liabilities in excess of $9 billion.
Other Experience:
ICBC Standard Bank, prepetition intermediation facility provider to Philadelphia Energy Solutions (PES) Holdings, LLC, in the PES chapter 11 cases.
Awards and Recognition, Speaking Engagements, Guides and Resources, Latest Thinking, Firm News & Announcements