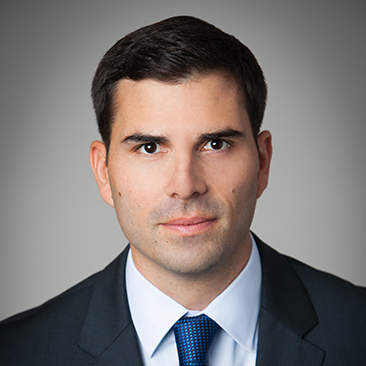 Michael Andrews is an associate in Weil's Corporate Department and is based in Dallas. He participates in the representation of private equity firms and public companies in connection with acquisitions, divestitures and investments in a variety of industries including oil, gas and other energy-related segments, business to business, food and retail. Prior to law school, Mr. Andrews held various positions in business and finance.
Mr. Andrews has been part of the teams advising:
Aimbridge Hospitality, LLC in its acquisition of TMI Hospitality
Approach Resources Inc. in its $130 million initial exchange of senior notes held by the majority noteholder for new common shares of Approach, and a follow-on exchange offer for the remaining notes for new common shares of Approach
Azure Midstream Partners, LP in the $189 million 363 bankruptcy sale of its midstream business, assets and operating subsidiaries to Enterprise Products Operating LLC
Endeavour International Corporation in the sale of its North American assets to various purchasers pursuant to a 363 bankruptcy sale
EIG Global Energy Partners in its restructuring of debt and equity investments in three portfolio upstream companies
EQT Infrastructure in its sale of Restaurant Technologies, Inc. to a group of investors led by Aurora Capital Group
GSO Capital Partner, Magnetar Capital, EIG Global Energy Partners, and TPG Capital in connection with the sale of upstream assets by CHK Cleveland Tonkawa, LLC, to FourPoint Energy and related redemption of preferred equity by CHK Cleveland Tonkawa, LLC
Kellen-Wildcat Holdings (a joint venture between Wildcat Midstream Partners and Old Ironsides Energy) in its sale of a 40% stake (retaining 10%) in Wildcat Midstream Holdings LLC to affiliates of Highstar Capital, the owner of the other 50% of Wildcat Midstream
Lindsay Goldberg LLC in its acquisition of a majority interest in Dealer Tire, LLC
ORIX USA Corporation (a subsidiary of ORIX Corporation) in its acquisition of Lancaster Pollard Holdings, LLC
Primoris Services Corporation in its acquisition of Willbros Group, Inc.
Providence Strategic Growth Partners in its strategic investment in SignUpGenius, Inc.
Stonegate Production Company LLC in its sale of certain non-operated oil and gas assets to Stonehold Energy Corporation
WPX Energy, Inc. in its $775 million acquisition of certain oil and gas assets in the Delaware Basin in Texas from Panther Energy Company II, LLC and CP2 Operating, LLC
Zedd Energy Holdco Ltd. (a portfolio company of Harbour Energy, a fund controlled by EIG Global Energy Partners) in its acquisition of certain offshore Peruvian oil and gas assets pursuant to a 363 bankruptcy sale from BPZ Resources, Inc.