Biography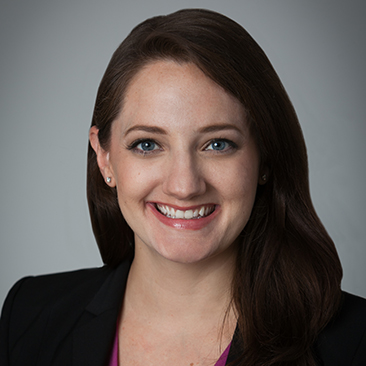 Melanie A. Conroy is a senior associate in the Firm's Boston and New York offices and a member of the Securities Litigation practice group. Ms. Conroy has worked on a variety of securities and commercial matters in federal and state courts, as well as in private arbitration and mediation. Her practice focuses on defending securities class action litigation, shareholder derivative suits, corporate governance disputes, and litigation arising from mergers and acquisitions. In addition, Ms. Conroy has experience representing clients in connection with internal investigations as well as government and regulatory investigations, including investigations by the Department of Justice, the Securities and Exchange Commission, and the Financial Industry Regulatory Authority. She is also involved in counseling boards of directors, board committees, and senior management with respect to a broad range of matters, including securities, corporate governance, disclosure, and regulatory issues.
Recent experience includes:
Aéropostale – representation of clothing retailer Aéropostale in federal court trial related to bankruptcy proceedings.
Archstone-Smith Trust – representation of Archstone and its former directors and officers in nationwide multidistrict litigation related to a $22 billion REIT merger, obtaining post-trial verdicts dismissing claims in multiple arbitrations involving breach of contract claims, as well as summary judgment, affirmed on appeal, dismissing all claims in a related $4 billion investor class action.
Breitburn Energy Partners – representation of Breitburn Energy Partners in connection with its chapter 11 bankruptcy proceeding, which culminated in the confirmation of Breitburn's chapter 11 plan after a week-long confirmation and evidentiary hearing in the Southern District of New York.
Fairway Group Holdings – obtained dismissal of securities class action against grocer Fairway and its private equity owner arising out of Fairway's IPO.
General Electric Company – representation of GE and its senior officers and directors in securities class action arising out of the 2008 financial crisis.
Genworth Financial – representation of insurer Genworth and its directors and officers in securities class action.
Lehman Brothers – representation of Lehman Brothers in various Bankruptcy Court adversary proceedings and in connection with Bankruptcy Examiner's Review and Report.
Lululemon – obtained dismissal of securities class action against clothing retailer lululemon athletica, inc. and its senior officers and directors, and successfully defended Second Circuit appeal.
Sanofi – obtained dismissal of securities class action against multinational pharmaceutical company Sanofi and its former CEO concerning diabetes drug sales.
VOXX – obtained dismissal of securities class action against consumer electronics company VOXX International Corporation and its officers concerning the performance of VOXX's premium audio segment.
Representation of a New York Stock Exchange-traded company in connection with FINRA and SEC investigations.
Advised a New York Stock Exchange-traded company concerning corporate governance issues arising from litigation involving one of its directors.
Ms. Conroy is highly committed to pro bono work, focusing her active pro bono practice on immigration matters referred from the Political Asylum/Immigration Representation Project, the International Refugee Assistance Program, Central American Legal Assistance, and the HIV Law Project. She has represented asylum seekers before the Second Circuit, the Board of Immigration Appeals, Immigration Court, and the USCIS Asylum Office. She has also represented unaccompanied minors seeking Special Immigrant Juvenile Status in immigration and family courts. In addition to immigration pro bono work, Ms. Conroy has experience counseling non-profits and international non-governmental aid organizations on legislative and litigation matters. Ms. Conroy has also served as an attorney volunteer for Election Protection's nonpartisan voter helpline and the Asian American Legal Defense and Education Fund's poll monitoring program, and is a Junior Fellow of the Boston Bar Foundation Society of Fellows, the official charity of the Boston Bar Association.
Ms. Conroy is a member of the Firm's Pro Bono Committee and serves on the board of a not-for-profit organization in Massachusetts. She is also a member of the American Bar Association, the Boston Bar Association, and the New York City Bar Association.
Ms. Conroy received her B.A., cum laude, in Government and Legal Studies and Religion from Bowdoin College. She received her J.D. from Harvard Law School, where she served as Executive Editor of the Harvard Human Rights Journal.
Awards and Recognition, Speaking Engagements, Guides and Resources, Firm News & Announcements, Latest Thinking
Firm News & Announcements