Biography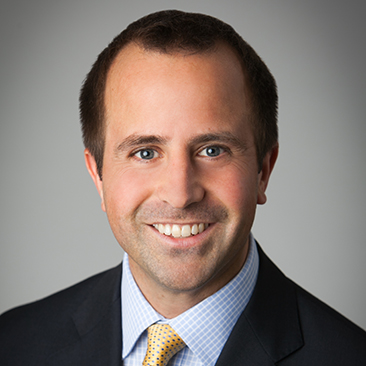 Matt Goulding is a partner in Weil's Private Equity practice and is based in Boston. Mr. Goulding's practice is focused on private equity transactions for financial sponsors in deal execution on both the buy and sell side. He has also worked on equity syndication, fund formation and general corporate matters relating to various portfolio companies of private equity funds.
Experience:
Thomas H. Lee Partners and its portfolio companies, including in the acquisition of All Systems Holding LLC; the sale of Systems Maintenance Services, Inc., with Summit Partners, to Partners Group; the sale of Ceridian's U.K., Ireland and Mauritius subsidiaries to SD Worx; the $3.45 billion sale of Comdata, Inc. to FleetCor Technologies, Inc.; the corporate separation of Comdata, Inc. and Ceridian HCM; the acquisition of Dayforce by Ceridian; the $5.3 billion take-private of Ceridian Corp.; the recapitalization of MoneyGram International, Inc.; and the sale of an ethanol plant by Hawkeye Energy Holdings;
Berkshire Partners and its portfolio companies, including in the sale of Grocery Outlet, Inc. to Hellman & Friedman; the sale of National Vision, Inc. to KKR & Co; the recapitalization of Masai Group International GmbH; and in a sizable minority investment in U.S. Anesthesia Partners, Inc.;
Public Sector Pension Investment Board (PSP Investments), including in the acquisition of significant timber assets in New Zealand;
Providence Equity Partners and its portfolio companies, including in the provision of equity to Blackboard Inc. to finance Blackboard's acquisition of Higher One Holdings, Inc.; the acquisition of a significant equity interest in RentPath Inc.; the $1.8 billion take-private of Blackboard Inc.; the approximately $1 billion sale of certain television station assets owned by Newport Television; and the acquisition of ikaSystems Corporation and subsequent recapitalizations;
Providence Strategic Growth Partners in its investment in Burning Glass Technologies;
Partners Group in its sale of a controlling interest in Universal Services of America, LP;
Advent International and its portfolio companies, including in the acquisition of BOS Solutions Ltd.; the sale of Bradco Supply to ABC Supply Co.; and the acquisition of a majority stake in Bradco Supply Corp.;
Francisco Partners in its acquisition of Dynamo Software Ltd. and certain other subsidiaries and assets of Dynamo Group. Ltd.;
CompuCom Systems, Inc. (a portfolio company of Thomas H. Lee Partners) in its $1 billion sale to Office Depot, Inc.;
Magellan Health, Inc. in the acquisitions of The Management Group, LLC and Armed Forces Services Corporation;
Levine Leichtman Capital Partners in the acquisition of Smith System Driver Improvement Institute, Inc.; and
Various consortium transactions, including the failed take-private acquisition of BCE, Inc. valued at approximately $51.7 billion; and the $12 billion take-private acquisition of Univision Communications Inc.
Mr. Goulding is a member of the Boston Office Hiring Committee and is actively involved in recruiting, training and mentoring programs at Weil, including Project Beacon, a Boston-based firm mentoring initiative.
Mr. Goulding is a board member of the United Way of Massachusetts and Merrimack Valley and is engaged with several other philanthropic organizations, including the Make-A-Wish Foundation.
Mr. Goulding served as Editor-in-Chief of the Villanova Law Review.
Mr. Goulding's interests include running, sailing, tennis and backcountry skiing.
Awards and Recognition, Speaking Engagements, Guides and Resources, Firm News & Announcements, Latest Thinking
Private Equity Association of Boston Event Reputation and Strategic Risk Management

Speaker(s): Ramona Y. Nee and Matthew W. Goulding

May 13, 2015 — Boston, Massachusetts — Weil Corporate counsel Ramona Nee and Corporate associate Matt Goulding will present as part of a panel on May 13, 2015 to The Private Equity Association of Boston (PEAB) at Bain Capital. The event will focus on best practices in reputation and crisis management. Reputation and Strategic Risk Management is a priority for every industry sector, portfolio company, board member and management team. Anticipating, preparing for and managing issues and negative events affecting reputation or business operations require a yearlong strategy. Weil will further discuss strategies for managing reputational issues/events and identifying "wins" and "losses" through case studies.
Firm News & Announcements