Biography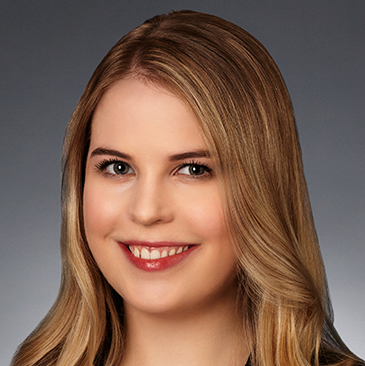 Mary Sommers is an associate in Weil's Tax Department and is based in Dallas. Ms. Sommers participates in the representation of Firm clients with respect to the tax aspects of a wide range of corporate transactions.
Ms. Sommers has been part of the teams advising:
24 Hour Fitness Worldwide Inc. in its chapter 11 restructuring, involving approximately $1.4 billion of funded debt
Apollo Infrastructure in its acquisition of Lendlease (US) Telecom Holdings LLC (n/k/a Parallel Infrastructure)
Aquiline Capital Partners in its acquisition of Ontellus
Berkshire Partners in its acquisition of CrossFit, Inc.
Blue Star Innovation Partners and Providence Strategic Growth Partners in their investment in Payrix Payments Technology, LLC

Chisholm Oil and Gas Operating LLC in the $480 million exchange of debt for equity, as part of a plan of reorganization under chapter 11

Ditech Holding Corporation (f/k/a Walter Investment Management Corp.)

in its $1.9 billion debtor-in-possession facilities to refinance Ditech and RMS' existing warehouse and servicer advance facilities and to fund their continued business operations during their chapter 11 bankruptcy proceedings and

in its evaluation of strategic alternatives and ultimate $1.1 billion sale of Ditech Financial LLC to New Residential Investment Corp and $762 million sale of Reverse Mortgage Solutions, Inc. to Mortgage Assets Management, LLC

Emerge Energy Services L.P. (a portfolio company of HPS Investment Partners) in a $100 million secured revolving facility to finance operations upon its exit from bankruptcy proceedings

EQT Infrastructure in its sale of Synagro Technologies, Inc.
Front Yard Residential Corporation in its $2.5 billion take-private by a partnership formed by Pretium Partners and Ares Management
GLOBALFOUNDRIES Inc. in its up to $740 million sale of Avera Semiconductor LLC to Marvell Technology Group Ltd.; and its $430 million sale of a semiconductor fabrication plant for the manufacture of 300mm-size wafers used in the production of integrated circuits to ON Semiconductor Corporation
Gores Holdings IV, Inc., a SPAC sponsored by an affiliate of The Gores Group, in its $16.1 billion business combination with United Wholesale Mortgage, LLC (UWM)
Halcón Resources Corporation (n/k/a Battalion Oil Corporation) and its subsidiaries in their second pre-packaged chapter 11 cases with liabilities in excess of $850 million
HPS Investment Partners, LLC, acting as the DIP Agent and the DIP Lender, the first lien agent and secured lender, and the second lien secured noteholder, in the chapter 11 cases of Emerge Energy Services LP and its affiliates

ICON Health & Fitness, Inc. in a $210 million funding round led by L Catterton and including existing investor Pamplona Capital Management

InfraRed Capital Partners in its $396 million sale of a majority stake to Sun Life Financial Inc.

J.Crew Group, Inc. and its debtor-affiliates in their pre-arranged chapter 11 cases
Jefferson Capital Systems (a portfolio company of J.C. Flowers) in its acquisition of Canastream Holdings Ltd.
Magellan Health, Inc.

in its $2.2 billion merger with Centene Corporation and

in its $850 million sale of Magellan Complete Care to Molina Healthcare, Inc.

Marquee Raine Acquisition Corp., a SPAC sponsored by an affiliate of The Raine Group LLC and Marquee Sports Holdings SPAC I, LLC, in its $374 million initial public offering

NPC International, Inc. and its debtor affiliates in their chapter 11 cases involving over $900 million of funded debt

ORIX Capital Partners in the sale by its portfolio company, Hoffman Southwest Corporation, of all of Hoffman's Roto-Rooter franchise operations

to Roto-Rooter Services Company
Picture Head Holdings, LLC (a portfolio company of Trive Capital) in its acquisition of The Farm Post Production Limited
Snow Phipps Group in the acquisition by its portfolio company, Ideal Tridon Holdings, Inc., of ZSI-Foster, LLC
SoftBank Group Corp. (SBG) in its agreement to provide $6.5 billion in debt and equity financing to WeWork, to make a $3 billion tender offer to holders of WeWork shares, other than SBG and its affiliates, and in connection with revisions to the WeWork governance structure
Sun Life Financial Inc. in its acquisition of a majority stake in Bentall GreenOak
Trive Capital in its sale of Valence Surface Technologies, Inc.
Ms. Sommers received her J.D., summa cum laude, from the SMU Dedman School of Law where she was a Hatton W. Sumners Foundation Scholar and valedictorian of her graduating class.
Firm News & Announcements
Firm News & Announcements