Biography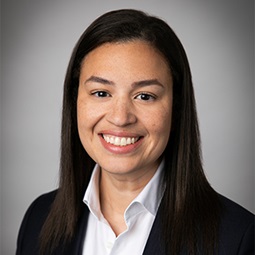 Martha E. Martir is an associate in the Restructuring Department of Weil's New York Office.
Martha has been involved in teams advising debtors, creditors, equity holders, investors, and other interested parties in the context of domestic and international corporate restructurings and liquidations, both in and out of court, with an emphasis on large chapter 11 cases. Martha has experience representing clients in all phases of bankruptcy litigation, chapter 15 proceedings, fraudulent conveyance litigation, asset sales, and contested plans of reorganization. Most recently, Martha was recognized among Best Lawyers: Ones to Watch in America.
Prior to joining Weil, Martha was an associate in the restructuring group of an international law firm. Prior to law school, Martha was an active-duty Signal Officer in the U.S. Army.
Martha received her juris doctorate degree from Harvard Law School, where she was Technical Editor for the Harvard Journal on Legislation. Martha received her bachelor of arts in History from Princeton University. Martha has been recognized for her pro bono efforts, including her representation of asylum seekers. Fluent in Spanish.
Martha has been a member of teams representing various parties in a number of in-court restructurings and other matters, including:
Debtor/Company-Side Experience:
Talen Energy Supply, LLC, a power generation and infrastructure company in North America, in its chapter 11 cases with approximately $5 billion in funded debt obligations.
Briggs & Stratton Corporation, the world's largest small engine producer and a leading U.S. manufacturer of power generation, lawn and garden turf care, and job site products, in its chapter 11 case involving over $500 million in funded debt.
Speedcast International Limited, and its affiliates, a provider of remote communications and IT services, in connection with $180 million debtor-in-possession financing facility and a $285 million refinancing facility.
RentPath Holdings, Inc. and its affiliates, one of the nation's largest apartment rental and digital marketing solutions companies with approximately $700 million in debt, in connection with their prearranged chapter 11 cases and sale to Redfin Corporation for $608 million.
Creditor/Acquirer/Other Experience:
Represented ICBC Standard Bank, as prepetition intermediation facility provider to Philadelphia Energy Solutions (PES) Holdings, LLC, in the PES chapter 11 cases.
Speaking Engagements
Commercial Panel: Navigating Jurisdictional Minefields

Speaker(s): Martha Martir

December 11, 2019 — Virtual - MCLE: 21st Annual New England Bankruptcy Law Conference — This panel discusses the Bankruptcy Court's ability to hear and determine matters brought before it. Topics include establishing personal jurisdiction over foreign defendants, determining (or not) disputes arising between creditors, the enforceability of arbitration provisions, and limits on retention of jurisdiction in sale and confirmation orders.