Biography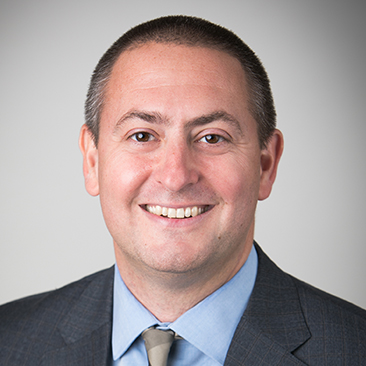 Mark Schwed is a Tax partner in Weil's Tax, Executive Compensation & Benefits Department and is based in New York. His practice focuses on representing public companies and private equity sponsors and their portfolio companies in connection with domestic and international acquisitions and investments, divestitures, joint ventures, financings and restructurings. He also regularly advises sponsors on tax matters involved in the structuring and negotiating of complex real estate transactions, including the formation of REITs.
Mr. Schwed represents many of the leading private equity and real estate funds in transactions in the U.S. and globally, including American Securities, American Capital, Avista Capital Partners, Berkshire Partners, Brookfield Asset Management, Centerbridge Partners, Goldman Sachs, Lee Equity, Lindsay Goldberg, Ontario Teachers' Pension Plan, Summit Partners, Providence Equity, TA Associates, Technology Crossover Ventures, The Gores Group, Tishman Speyer and their portfolio companies.
Mr. Schwed is recognized as a "Next Generation Lawyer" for both US Taxes: Non-Contentious and International Tax by Legal 500 US.
Notable transactions include:
Altisource Residential Corporation in REIT tax-related matters.
American Capital in the sales of American Driveline Systems, Inc., Specialty Brands of America, Inc. and eLynx.
American Securities in its $2.5 billion take-private acquisition of Air Methods Corporation; in its acquisitions of Chromaflo Technologies Corporation, Henry Company LLC, Ulterra Drilling Technologies, L.P., Matthew Warren, Inc. (d/b/a MW Industries, Inc.), NAPA Management Services Corporation, Royal Adhesives and Sealants, LLC, Emerald Performance Materials, Grede Holdings LLC, Metaldyne, SpecialtyCare and Tekni-Plex; in the reorganization and IPO of Metaldyne Performance Group and subsequent $3.3 billion sale to American Axle & Manufacturing Holdings, Inc.; in the recapitalization of Aspen Dental Management Inc.; and in Emerald's sale of its Specialties and Polymer Additives and Nitriles business lines to DyStar LP and subsidiary Emerald Kalama Chemical's acquisition of Innospec Widnes Limited.
AMP Capital Investors in its acquisition of ITS Technologies & Logistics, LLC (d/b/a ITS ConGlobal).
Avista Capital Partners in its acquisitions of Trimb Healthcare AB, INC Research and Acino.
Berkshire Partners in its acquisitions of The Portillo Restaurant Group, HMT and Grocery Outlet, the formation of Torres Unidas, the acquisition of The Rockport Company and its sales of National Vision and Grocery Outlet.
Brookfield Asset Management Inc. in its $2.8 billion acquisition of all of the outstanding common shares not already owned by Brookfield Property Partners L.P. of Rouse Properties, Inc.
C-III Asset Management in the acquisition of various domestic office buildings.
CCMP Capital Advisors in its acquisition of Shoes For Crews LLC and in Shoes For Crews' subsequent acquisition of the SureGrip Footwear division of Genesco Inc.
Centerbridge Partners in its acquisitions of KIK Custom Products, Inc.; IPC Systems and IPC's add-on acquisition of Etrali Trading Solutions; Craftworks Restaurants and Breweries; and syncreon.
CVC Capital Partners in the sale of Cunningham Lindsey U.S. Inc. to Sedgwick Claims Management Services, Inc.
F.A.B. Partners LP in its $333 million take-private of CIFC LLC.
Francisco Partners in its acquisition of Dynamo Software Ltd. and certain other subsidiaries and assets of Dynamo Group. Ltd.
General Electric in the formation of Mubadala GE Capital PJSC.
Goldman Sachs in its acquisition of PSAV and investments in ProQuest and Cell Sites Solutions S.A.
Goldman Sachs Merchant Banking Division (together with Eurazeo) in the $680 million acquisition of Dominion Web Solutions LLC (n/k/a Trader Interactive).
Grand Design Recreational Vehicle Company (a portfolio company of Summit Partners) in its $500 million sale to Winnebago Industries, Inc.
HNA Group Co. Ltd. in its $6.5 billion acquisition of a 25% stake in Hilton Inc., Park Hotels & Resorts Inc. and Hilton Grand Vacations Inc. (collectively, f/k/a Hilton Worldwide Holdings Inc.) from affiliates of The Blackstone Group.
Industrial Development International in REIT tax-related matters.
J.C. Flowers in its acquisition of a controlling interest in ELMC Group, LLC.
KTR Capital Partners in its $5.9 billion sale of real estate assets and its operating platform to Prologis Inc.
Lee Equity Partners in the acquisition and IPO of Papa Murphy's, its acquisition by portfolio company PDR Network of LDM Group, and its sale of PDR Network.
Lehman Brothers in the sale of the assets of Archstone to Equity Residential and AvalonBay.
Lindsay Goldberg in its acquisitions of Value Place Holdings LLC, Aviv REIT, Inc., Brock and PSC, the IPO of Aviv REIT, Inc. and Aviv's merger with Omega Healthcare Investors, the sale of PSC, and the formation of Federal Way Asset Management LP.
MGM Resorts International in its formation of MGM Growth Properties LLC (MGP), on the tax aspects of MGP's $1.05 billion initial public offering, and in the $1.175 billion sale of the real property of the Borgata Hotel Casino & Spa in Atlantic City, New Jersey to MGM Growth Properties LLC.
Ministry Brands, LLC (at the time a portfolio company of Providence Strategic Growth Partners and Genstar Capital Management) in a significant investment by Insight Venture Partners with Providence exiting and Genstar retaining a significant minority position; and in Ministry's acquisition of Abila, Inc. through its subsidiary Community Brands Holdings.
Montagu Private Equity in its $725 million sale of Centor US Holding, Inc.
National Surgical Hospitals, Inc. (d/b/a National Surgical Healthcare) (a portfolio company of Irving Place Capital) in its $760 million sale to Surgery Partners, Inc.
North Bridge Growth Equity (n/k/a Guidepost Growth Equity) in its sale of Contact Solutions, LLC and in its minority investment in One Source Technology, LLC (d/b/a Asurint).
Oak Hill Capital Partners in its acquisition of Edgewood Partners Insurance Center, Inc. (EPIC) and EPIC in its acquisition of Frenkel & Company.
OMERS Private Equity and Berkshire Partners in their $3.85 billion sale of Husky IMS International Ltd.
Ontario Teachers' Pension Plan in its acquisitions of Aurora Plastics Group, Heartland Dental Care, PetVet, PhyMed, and CareerBuilder, LLC (together with Apollo Global Management); its investment in CSC ServiceWorks; and in the sale of PetVet Care Centers, LLC (together with L Catterton and others).
Pace Holdings Corp., a SPAC sponsored by an affiliate of TPG, in its business combination with Playa Hotels & Resorts B.V., a transaction valued at approximately $1.75 billion.
Providence Equity Partners in its acquisition of a majority interest in DoubleVerify, Inc., acquisition and sale of Professional Association of Diving Instructors, acquisition of an equity stake in RentPath, Inc. and the sales of Ascend Learning, LLC and SSI/Opinionology.
Providence Strategic Growth Partners in its investments in Boston Logic Technology Partners, Inc., PaySimple Inc., Untangle NG Firewall, Anju Software, LogicMonitor Inc., Burning Glass Technologies, Abacus Data Systems, Inc., Pineapple Payments LLC and Skybox Security, Inc; in its sale of Blue Star Sports to Genstar Capital; and in Pineapple Payments LLC's acquisition of Payline Data Services LLC.
Silverpeak Real Estate Partners, the indirect general partner of Lion Gables Apartment Fund, L.P., and Gables Residential, in connection with the Fund's $3.2 billion sale of Gables Residential to a consortium led by Clarion Partners, LLC.
SoftBank Group Corp. in its $3.3 billion acquisition of Fortress Investment Group LLC.
StatSoft, Inc. in its sale to Dell.
TA Associates Management in its acquisition of Professional Datasolutions, Inc. and in PDI's acquisitions of DataMax Consulting Corp., FireStream WorldWide, Inc., and enterprise resource planning assets from The Pinnacle Corporation.
Technology Crossover Ventures in its investments in Vice Media, NewVoiceMedia Limited, Siteminder and Spotify, and its spin-off by Think Finance, Inc. of its portfolio of branded consumer lending products into a new company called Elevate.
The Gores Group in its sales of Sage Automotive Interiors and Tiburon, Inc.
Tishman Speyer in connection with the acquisition and development of a number of domestic and Latin American real estate projects.
Velocity Technology Solutions, Inc. (a portfolio company of Silver Lake Sumeru) in its acquisition of Mercury Technology Group, Inc.
York Capital Management, Valinor Management and Halcyon Capital Management, principal equity owners of NextDecade, LLC, in the $1 billion reverse merger of NextDecade with SPAC Harmony Merger Corp.
Mr. Schwed is a member of the National Association of Real Estate Investment Trusts.
Awards and Recognition, Speaking Engagements, Guides and Resources, Firm News & Announcements, Latest Thinking
Mark Schwed Named 2014, 2015 and 2016 "Rising Star" for Tax

Award Brief — Super Lawyers

Mark Schwed Named a "Next Generation" Lawyer for US Taxes: Non-Contentious

Award Brief — Legal 500 US

Mark Schwed Named a "Next Generation" Lawyer for US Taxes: Non-Contentious ...

Mark Schwed Named a "Next Generation" Lawyer for International Tax

Award Brief — Legal 500 US
Firm News & Announcements