Biography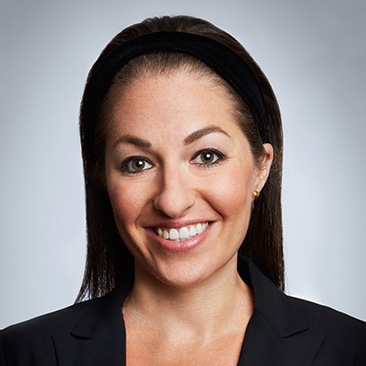 Marisa B. Geiger's practice focuses on the representation of clients with respect to standalone intellectual property transactions and the intellectual property, privacy and technology aspects of mergers and acquisitions and other corporate transactions, such as corporate divestitures and spin-outs.
Ms. Geiger is experienced in structuring and negotiating agreements related to the licensing, acquisition, development, sale, use and commercial exploitation of intellectual property. In the context of corporate transactions, Ms. Geiger regularly coordinates and oversees complex IP and commercial due diligence investigations and often works closely with her client's legal, technical and business teams to coordinate post-acquisition integration plans.
Ms. Geiger works with both financial and strategic clients, particularly those in the hardware, software, Internet, social media, semiconductor, consumer products, pharmaceutical and health care industries.
Ms. Geiger participated on the team advising:
Yahoo in its acquisitions of Tumblr, BrightRoll, Summly, Flurry, MSKYNET, ThumbsUp Labs, Tomfoolery, Xobni, Snip.it, UrbanQ, GhostBird Software, Admovate, Hitpost, Cooliris and PTCH.
Facebook in its $16 Billion acquisition of WhatsApp.
General Electric in its $3.3 Billion acquisition of Lufkin Industries.
Global Foundries in its acquisition of IBM's semiconductor technology business.
Merz Pharma in its $600 Million acquisition of Ulthera.
Vonage in its $92 Million acquisition of iCore Networks and $25.25 Million acquisition of Simple Signal.
Twilio in its acquisition of Authy.
McGraw-Hill Companies in the divestiture of its education business.
Synopsys in its acquisition of Protecode,
Advising clients, such as Pirelli & C. S.p.A., Yahoo, Dignity Health, Panasonic and InterHealth Nutraceuticals Incorporated, with respect to various technology and intellectual property related matters.
Prior to her arrival at Weil, she served as a law clerk for one year under the General Counsel of the Barnes Foundation in Philadelphia, Pennsylvania. Ms. Geiger joined Weil as a summer associate in 2009.
Ms. Geiger has provided pro bono legal services on behalf of numerous clients, including the National September 11 Memorial & Museum, the Breast Cancer Research Foundation, and the Museum of Jewish Heritage. She has received several awards in recognition of her pro bono work, including the New York State Bar Association Empire State Counsel Award and the Weil Pro Bono Service Award.
Awards and Recognition, Speaking Engagements, Guides and Resources, Latest Thinking, Firm News & Announcements
Firm News & Announcements