Biography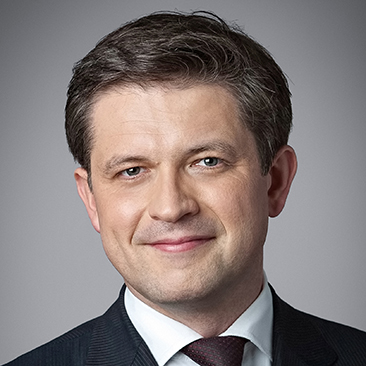 Marek Durski is a legal advisor admitted to practice in Poland, a counsel in the Warsaw office of Weil and the head of the energy & natural resources practice.
Marek graduated from the Faculty of Law and Administration of the University of Warsaw in 2000, also completing a course in English and European law organised by the British Centre for English and European Legal Studies at the University of Warsaw in co-operation with the University of Cambridge, and qualified as a legal advisor in 2005. Before joining Weil in 2014, from 1998 until 2011 Marek worked in an international law firm where he was the energy team leader. Between 2011 and 2013 Marek was a board member and general counsel of a leading privately owned vertically integrated energy company in Poland.
Marek specialises in the energy sector. He has advised a broad spectrum of clients involved in the energy business in Poland (e.g. generators, system operators, traders, developers, off-takers, financial institutions and equity investors).
A specialist in energy-related regulatory advice (such as licensing issues, tariffs, regulatory disputes, structuring advice, regulatory compliance, interconnection issues, EU law, and lobbying activities), Marek also has broad experience in the development of power plants, both conventional (coal- and gas-fired) and renewable (offshore and onshore wind farms, biogas and biomass installations) and related project finance transactions, as well as in the development of power and natural gas interconnector projects. In addition, he has wide experience in providing energy and natural gas trading advice (including commodity derivatives) and negotiations of long-term commercial agreements (including crude oil purchase contracts). His practice also covers M&A and privatisation transactions within the energy sector as well as corporate restructuring projects driven by the changing regulatory environment.
The prestigious legal ranking publication Chambers & Partners has ranked Marek for many years as one of the best specialists for energy & natural resources in Poland and since 2018 it has ranked him as one of a select few Notable Practitioners for energy and projects in CEE. According to recent reports, Marek Durski is a well-regarded energy and infrastructure lawyer and a regular adviser on major transactions in the mining and energy sectors. He is praised by one client as a "practical, personable lawyer with a great depth of knowledge," while another commends him as a "tough negotiator and a force to be reckoned with."
Another legal ranking, The Legal 500, has repeatedly recommended Marek for energy and natural resources. According to recent reports, he is "brilliant". Another legal ranking, IFLR1000, has since 2014 ranked Marek as one of the few "Leading Lawyers" for energy and infrastructure in Poland and since its 2018 edition it has singled Marek out as one of a select few "Highly Regarded" lawyers in energy and infrastructure, and project development.
Marek is fluent in English.
Firm News & Announcements