Biography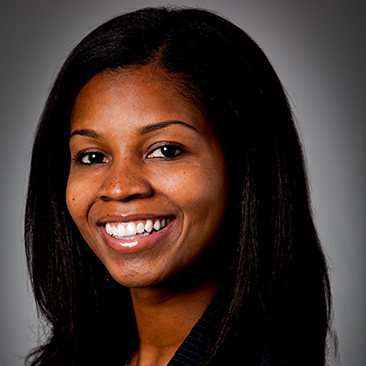 Mandy Price is an associate in Weil's Corporate Department and is based in Dallas. Ms. Price advises on complex corporate and transactional matters, including representation of private equity firms and public companies in connection with public and private acquisitions, divestitures and investment transactions. She also advises Firm clients with respect to general corporate governance matters, financing transactions and restructurings.
Ms. Price has played a significant role on the Weil teams advising:
General Electric Company in its strategic plan to sell most of GE Capital's assets
Ennis-Flint (a portfolio company of Brazos Investment Partners) in its sale to Olympus Partners
PetroLogistics and its parent, Propylene Holdings LLC (an indirect portfolio company of Lindsay Goldberg and York Capital) in its $2.1 billion sale to Flint Hills Resources
The Special Committee of Titanium Metals Corporation in its $2.9 billion sale to Precision Castparts
Jazz Pharmaceuticals in its $1 billion acquisition of Gentium S.p.A.
Kainos Capital in its acquisition of InterHealth Nutraceuticals Incorporated
Avista Capital Partners in its acquisition of Top-Co
Dallas Stars, LP, Dallas Arena, StarCenters and Dallas Stars U.S. Holdings Corp. in the sale of the Dallas Stars National Hockey League Club and all its hockey-related assets to Dallas Sports & Entertainment, DSE Hockey Club, and DSE Hockey Centers, entities owned by Vancouver-based businessman Tom Gagliardi and family, following a court-approved auction as part of a prepackaged voluntary chapter 11 plan
Isola USA in its $385 million senior secured credit and mezzanine facilities and in the $60 million sale to the mezzanine lenders of 60% of the outstanding equity interests in TPG Hattrick Holdco, the indirect parent of Isola USA
Texas Rangers Baseball Partners in the $593 million sale of the Texas Rangers to Rangers Baseball Express, an investment entity formed to acquire the Texas Rangers and headed by Pittsburgh attorney Chuck Greenberg and Nolan Ryan, the legendary pitcher
Ms. Price was the 2014 recipient of the ABA YLD National Outstanding Young Lawyer award. She was also named as one of the Texas legal profession's 20 "Winning Women" for 2014 by Texas Lawyer, the 2014 Outstanding Young Lawyer of Texas by the Texas Young Lawyers Association and the 2014 Dallas Outstanding Young Lawyer by the Dallas Association of Young Lawyers—awards that recognize professional excellence, service to the profession and service to the community. Ms. Price was selected by the Dallas Regional Chamber to participate in the 40th class of Leadership Dallas, the premier leadership development program in the region. Additionally, she was recognized for the second consecutive year in Lawyer of Color's Hot List for the Southwest Region 2013-2014.
Ms. Price has been recognized as a "Rising Star" in Texas for corporate M&A by Super Lawyers since 2015.
Ms. Price is a member of the Board of Directors of the Texas Civil Rights Project and the Board of Trustees of the ChildCare Group, and formerly served on The University of Texas at Austin 1883 Council and as a past President of the J.L. Turner Legal Association. She is also a member of the Firm's Associates Committee and is actively involved in providing pro bono services to the local community and was recently appointed to the Board of Directors of Legal Aid of NorthWest Texas.
Ms. Price received her J.D. from Harvard Law School where she was a member of the Harvard Civil Rights-Civil Liberties Law Review, and her B.A. from the University of Texas at Austin.
Awards and Recognition, Speaking Engagements, Firm News & Announcements
Mandy Price Named a "Rising Star"

Award Brief — Texas Super Lawyers 2015-2017

Weil Associate Mandy Price Named to Lawyers of Color's Annual Hotlist for the Second Consecutive Year

Award Brief — Lawyers of Color

Weil Associate Mandy Price Named One of 20 "Winning Women" Statewide

Award Brief — Texas Lawyer Magazine

Weil Associate Mandy Price Named to Dallas Regional Chamber's 40th Leadership Dallas Class

Award Brief — Dallas Regional Chamber

Weil Associate Mandy Price Named 2014 Outstanding Young Lawyer

Award Brief — Texas Association of Young Lawyers
Corporate Panel Speaker(s): Mandisa S. Price

February 21, 2014 — Austin, Texas — Weil Corporate associate Mandy Price will participate in the Corporate Panel at the 2014 Rocky Mountain Black Law Students Association (RMBLSA) Convention in Austin, TX. The five-day event will run from February 19-23, 2014.

The Unspoken Rules Of Corporate Restructuring. Is Anyone Recession Proof?

Speaker(s): Mandisa S. Price

February 25, 2012 — Miami, Florida — 25th Annual Corporate Counsel Conference, National Bar Association Commercial Law Section
Firm News & Announcements