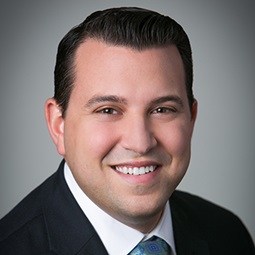 Lucas Tesoriero is an associate in Weil's Complex Commercial Litigation and IP/Media practices. He focuses his practice on counseling regarding sophisticated intellectual property issues such as compliance with the Digital Millennium Copyright Act and the Communications Decency Act, litigation in state and federal courts, arbitration proceedings, and internal investigations.
Lucas has handled all aspects of litigation proceedings, including preparing initial pleadings and written discovery, drafting dispositive motions, managing expert witnesses, and serving as second-chair during depositions. Some of his experience includes serving on Weil teams representing Sirius XM and Pandora in a rate-setting proceeding before the Copyright Royalty Board; representing Univision Communications in a significant carriage dispute in New York state court with Charter Communications arising out of Charter's acquisition of Time Warner Cable; representing a pharmaceutical client in a licensing, development, and commercialization dispute with a foreign company; and counseling a major investment bank in a number of investigations. He also has worked on litigation and investigation aspects of restructuring proceedings, including those involving Southeastern Grocers, Claire's Stores, and Tidewater Inc.
From 2020 – 2021, Lucas served as law clerk to the Honorable George B. Daniels in the United States District Court for the Southern District of New York.  
Lucas received his J.D. from Duke University School of Law, where he served on the Editorial Board of the Duke Law Journal, and published an article entitled "Pre-Twombly Precedent: Have Leatherman and Swierkiewicz Earned Retirement Too?" Duke L.J. 1521 (2016). He received his B.A., summa cum laude, Phi Beta Kappa, from Binghamton University.