Biography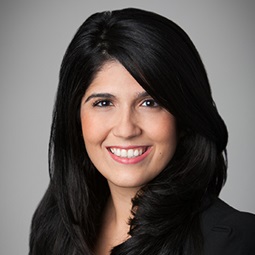 Lorell Guerrero is an associate in Weil's Complex Commercial Litigation practice, where she has experience in multidistrict litigations, consumer fraud and product liability class actions, alter ego and fraudulent conveyance litigation, antitrust litigation, and disputes arising out of restructurings and bankruptcy proceedings.
Ms. Guerrero is directly involved in all aspects of complex litigation proceedings, including fact and expert discovery, depositions, motion practice, hearings, and trial proceedings. Some of her recent notable experience includes serving on Weil teams representing:
A former director and officer of a global fruit company in a multi-district litigation involving claims under the Torture Victim Protection Act and Colombian law;
Pilgrim's Pride in a series of federal antitrust class actions and direct action complaints, being litigated in In re Broiler Chicken Antitrust Litigation, in which direct and indirect purchasers allege major chicken producers reduced output to raise the price of broiler chickens;
Repsol, a Spanish energy company, in complex environmental litigation concerning the pollution of the Passaic River in New Jersey involving claims of "alter ego" and fraudulent conveyance. The Weil team secured a victory on all claims, involving over $1 billion dollars in potential liability, while also succeeding on Repsol's $65 million counterclaim for Spill Act Contribution; and
Various creditors and debtors in connection with bankruptcy proceedings, out-of-court restructurings, adversary proceedings, and other related litigation, including Breitburn Energy Partners LP, Paragon Offshore, Westinghouse, and Tidewater Inc. This includes the representation of numerous major oil and gas exploration and production companies as creditors and debtors in litigation arising out of Chapter 11 bankruptcy proceedings, which involved complex valuation of oil and gas assets, as well as investigation of potential director and officer claims.
Ms. Guerrero is actively involved in the Firm's pro bono initiatives. Among other representations, most recently she was part of a trial team that represented a mentally ill inmate, who was previously pro se, in civil rights litigation against multiple corrections officers. Ms. Guerrero also successfully expunged the conviction of a victim of human trafficking under Florida's human trafficking victim expunction statute. Ms. Guerrero has also been extensively involved with the Innocence Project, which is dedicated to exonerating wrongfully convicted individuals through DNA testing. Ms. Guerrero is a member of the American Bar Association, the Florida Bar, and the Florida Association for Women Lawyers. Ms. Guerrero is also a member of the Firm's Associates Committee.
Ms. Guerrero received a J.D. from Harvard Law School in 2014, where she served as the Co-Editor in Chief of the Harvard Latino Law Review and the Community Service Chair of La Alianza. Prior to law school, Ms. Guerrero graduated a member of Phi Beta Kappa from the University of Miami, with a degree in international studies, magna cum laude.
Ms. Guerrero is fluent in Spanish.