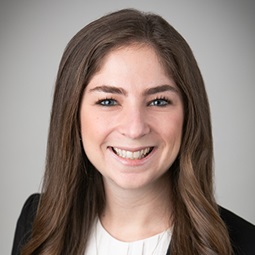 Leslie Liberman is an associate in the Restructuring Department of Weil's New York office. She received her J.D., with honors, from the University of Texas School of Law and her B.A. from Washington University in St. Louis. She served as a judicial intern to the Honorable Martin Glenn of the United States Bankruptcy Court for the Southern District of New York during the summer of 2016.
Leslie has been a member of teams representing various parties in a number of in-court restructurings, including:
Debtor/Company Side Experience:
Healogics, Inc., the nation's leading wound-care center operations provider, on a comprehensive restructuring of over $860 million in funded debt through an out-of-court debt-for-equity exchange, resulting in a $450m deleveraging that obtained 100% participation from its lenders and provided Healogics with $240 million in new equity financing. As part of the transaction, the Company also secured a new $30M revolving credit facility, in addition to a new $370 million first lien term loan.
VIVUS, Inc. and its debtor-affiliates, a specialty pharmaceutical company with three approved therapies and one product candidate in clinical development, in connection with their chapter 11 restructuring addressing more than $230 million of funded debt. VIVUS' restructuring involves, among other things, an innovative go-forward royalty structure between the reorganized company and pre-reorganization shareholders to address the highly speculative nature of value inherent to developmental drugs.
RentPath Holdings, Inc. and its debtor-affiliates, one of the nation's largest apartment rental and digital marketing solutions companies, in connection with their prearranged chapter 11 cases and sale to CoStar, Inc.
Fusion Connect, Inc., and its domestic subsidiaries, a telecommunications services provider, in their chapter 11 cases with liabilities in excess of $650 million.
Ditech Holding Corporation, one of the nation's largest mortgage servicers, and certain of its affiliated debtors in their pre-arranged chapter 11 cases. Ditech and its subsidiaries had approximately $15-17 billion in debt and mortgage-related liabilities, including residential mortgage securities funding obligations. At the time of filing, Ditech filed a restructuring support agreement ("RSA") backed by holders of more than 75% of its first lien term loan debt. Ditech's RSA provides for a dual-track restructuring strategy that allows the debtors to evaluate various strategic alternatives with a backstopped emergence plan as they continue to provide customers with home financing solutions and high-quality service.