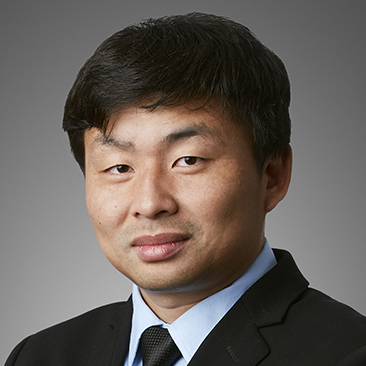 Leeger Yu's practice focuses on patent litigation involving a wide array of technologies in computer science and electrical engineering fields, including computer networking, wireless communications, electronic hardware devices, consumer products, semiconductor technologies, and computer software. Mr. Yu has been involved in various aspects of patent litigation matters before Federal District Courts and the Patent Trial and Appeal Board (PTAB), including performing invalidity and infringement analysis, claim construction analysis and legal research; drafting discovery requests, complaint answers, internal memoranda, claim charts, expert reports and declarations, IPR petitions, responses and motions; and preparing witnesses for and assisting in depositions, oral hearings and trials.
Mr. Yu is also experienced in patent prosecution. Mr. Yu has prepared and prosecuted more than 100 patent applications in the fields of computer science, electrical engineering, and mechanical engineering. Additionally, Mr. Yu has conducted IP due diligence investigations for corporate transactions.
Mr. Yu is admitted to practice before the United States Patent and Trademark Office (USPTO).