Biography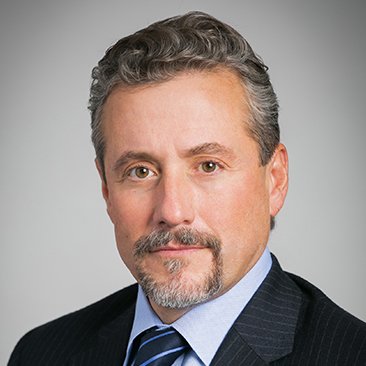 Lawrence Baer is counsel in Weil's New York office. He represents employers in all aspects of labor and employment matters and is an experienced litigator, labor negotiator, and advisor.
Mr. Baer's practice has most recently focused on the myriad of labor and employment issues facing debtor-employers while operating under the protection of US bankruptcy laws. Those issues include restructuring obligations under collective bargaining agreements, pension plans, and retiree medical benefit plans. In addition, Mr. Baer regularly assists financially troubled employers facing complex issues related to restructuring their workforces including key employee incentives and retention, obligations under plant closing laws, severance plans, employment contracts and other compensation and benefits plans. Representative debtor clients include American Airlines, Lehman Brothers, Washington Mutual, General Motors, Enron Corp., Bethlehem Steel Corp., Republic Technologies International LLC, Aleris International, Magna Entertainment, Pilgrim's Pride, and Parmalat Dairies.
Mr. Baer also represents employers in unfair labor practice and union representation proceedings before the National Labor Relations Board, collective bargaining, labor arbitration, and union-related litigation. Mr. Baer regularly represents employers in other employment-related litigation, including judicial actions and administrative proceedings brought under federal, state, and local employment discrimination laws, laws covering wages and hours, employee benefits, including ERISA and other workplace-related statutes and regulations. In addition, Mr. Baer advises employers on how to prevent and avoid such disputes.
Mr. Baer works with employers to develop and administer personnel policies. In addition, he counsels executives and employers in connection with matters relating to individual employment agreements.
Mr. Baer regularly counsels participants in corporate transactions regarding labor and employment issues that arise in such matters and has extensive experience in the unique labor issues pertaining to professional sports. Mr. Baer has lectured and written on labor and employment law issues. Since 2013, Mr. Baer has been recommended by Legal 500, including in the areas of labor and employment litigation and workplace and employment counseling.
Mr. Baer received his B.A., magna cum laude, from the State University of New York at Albany, and his J.D. from the State University of New York at Buffalo School of Law, where he was selected as a member of its Moot Court Board and received fellowships to teach legal research and writing, appellate advocacy, and professional ethics, and represent indigent clients on behalf of the Legal Services Corporation. Mr. Baer served as a student judicial law clerk to former Chief US District Court Judge John T. Curtin in the United States District Court for the Western District of New York
Awards and Recognition, Speaking Engagements, Latest Thinking, Firm News & Announcements
Lawrence Baer Named "Recommended" for Labor and Employment Disputes (Including Collective Actions): Defense (formerly Labor and employment: Labor and employment litigation)

Award Brief — Legal 500 US

Lawrence Baer Named a "Recommended" Lawyer for Labor and Employment Litigation in the US

Award Brief — Legal 500 US

Lawrence Baer Named a "Recommended" Lawyer for Workplace and Employment Counseling in the US

Award Brief — Legal 500 US 2018
Innovative Strategies and Efficient Practices to Meet the Challenge of Arbitrating Executive Employment Disputes

Speaker(s): Lawrence J. Baer

November 14, 2014 — New York, New York — Employment Litigation counsel Lawrence Baer served as a panelist at the American Arbitration Association's Employment Brainstorming Breakfast Series, entitled "Innovative Strategies and Efficient Practices to Meet the Challenge of Arbitrating Executive Employment Disputes." Panelists discussed the opportunities, novel approaches, and challenges of managing contentious executive employment disputes in the context of arbitration.

The Perils and Pitfalls of Social Media and Mobile Technology Devices in the Workplace

Speaker(s): Gary D. Friedman and Lawrence J. Baer

July 18, 2013 — Webinar — Weil Employment Litigation partner Gary Friedman and counsel Lawrence Baer will deliver a webinar focusing on issues in the modern workplace and mobile technology. Legal issues arise from employers permitting or requiring employees to use their own mobile devices for work – the trend commonly known as "bring your own device" or "BYOD." Topics will include: increased information security risks; potential violation of privacy; and wage and hour law implications. The use of social media such as Facebook, Twitter, and LinkedIn also presents significant legal issues for employers attempting to investigate, regulate, or encourage employees' or applicants' presence on social media outlets. Topics covered will include: regulating employees' digital "speech"; the impact on employee confidentiality obligations; workplace discrimination and harassment; product disparagement; privacy; and ownership and control of digital information. This is part of Weil's 2013 PE Portfolio Webinar Series.
Firm News & Announcements