Biography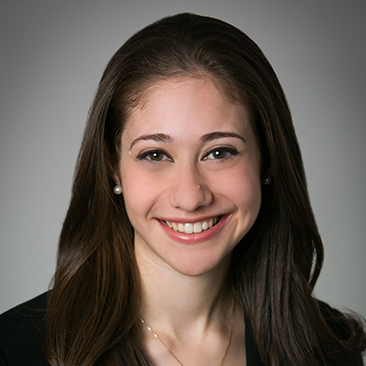 Lauren Springer is an associate in Weil's Technology & IP Transactions practice and is based in New York. Ms. Springer participates in the representation of clients in the licensing, acquisition, divestiture, development and commercial exploitation of intellectual property. She has been part of the teams advising on standalone intellectual property transactions and the intellectual property and technology aspects of mergers and acquisitions.
Ms. Springer participates in the representation of clients in a variety of industries, including technology companies, particularly in the computer (hardware and software), Internet, media and entertainment, consumer products, semiconductor and pharmaceutical industries.
Ms. Springer has been part of the teams advising on the technology and intellectual property aspects of the following matters:
Acquiring Consortium that includes MBK Partners, The Crawford Group and Ctrip Investment Holdings in the Consortium's $850 million take-private of eHi Car Services Limited.
Aimbridge Hospitality Holdings, LLC in its sale to Advent International.
athenahealth, Inc. in its $5.7 billion sale to Veritas Capital and Evergreen Coast Capital (an affiliate of Elliott Management Corporation) and planned combination with Virence Health.
Atos S.E. in its $1.1 billion acquisition of the information technology outsourcing business of Xerox Corporation.
Campbell Soup Company in its $6.1 billion acquisition of Snyder's-Lance, Inc. and in its $2.2 billion sale of Campbell International, Inc.
Eli Lilly and Company in its approximately $8 billion acquisition of Loxo Oncology, Inc.
Front Yard Residential Corporation its proposed $2.3 billion sale to Amherst Residential, LLC.
G&K Services, Inc. in its $2.2 billion merger with Cintas Corporation.
General Electric Capital Corporation in its $32 billion sale of its global Commercial Distribution Finance, North American Vendor Finance and North American Corporate Finance platforms to Wells Fargo & Co.; and in its $6.9 billion sale of its United States, Mexico, Australia and New Zealand fleet businesses to Element Financial Corporation.
General Electric Company in its $3.4 billion sale of GE Water to SUEZ.
JAB Holding Company, as leader of an investment group, in that group's $13.9 billion take-private of Keurig Green Mountain, Inc.
The Kroger Company in its up to $700 million acquisition of Home Chef; in the $2.15 billion sale of its convenience store business unit to EG Group; and the sale of its Turkey Hill business to Peak Rock Capital.
L'Oréal USA in its $1.3 billion acquisition of the CeraVe, AcneFree and AMBI skincare product brands and in its acquisition of Thayers Natural Remedies.
Montagu Private Equity in its $490 million acquisition of the original equipment manufacturing (OEM) and tissue processing businesses of RTI Surgical, Inc.
Mudrick Capital Acquisition Corporation, a SPAC sponsored by Mudrick Capital, in its acquisition of substantially all of the assets of Hycroft Mining Corporation, with an initial enterprise value of approximately $537 million.
Nexeo Solutions, Inc. in its $2 billion sale to Univar Inc. and its $640 million sale of Nexeo Solutions Plastics to One Rock Capital Partners.
Olde Thompson LLC (a portfolio company of Kainos Capital) in its acquisition of Gel Spice Company Inc.
OMERS Private Equity, together with Harvest Partners, in the approximately $1 billion take-private acquisition of Epiq Systems, Inc. and its combination with Document Technologies Inc.
Pace Holdings Corp., a SPAC sponsored by an affiliate of TPG, in its business combination with Playa Hotels & Resorts B.V., a transaction valued at approximately $1.75 billion.
Providence Strategic Growth Partners in its significant investment in EverCommerce.
Sanofi in its $25 billion exchange of Merial, its animal health business, for the consumer healthcare business of Boehringer Ingelheim GmbH; its $3.7 billion acquisition of Principia Biopharma Inc.; and in its $350 million sale of its Seprafilm Adhesion Barrier and related assets to Baxter International Inc.
Sun Life Financial Inc. in its acquisition of a majority stake in Bentall GreenOak
Thomas H. Lee Partners and inVentiv Health, Inc. in THL's sale of a 50% interest in inVentiv to Advent International, valuing inVentiv at $3.8 billion and subsequently inVentiv in its $4.6 billion merger with INC Research Holdings, Inc. creating Syneos Health, Inc.
Verizon Communications Inc. in its $4.4 billion acquisition of AOL Inc. and acquisition of Sensity Systems Inc.
Yahoo! Inc. in its $4.5 billion sale of its operating business to Verizon Communications Inc. and in its acquisition of BrightRoll.
Ms. Springer joined Weil as a summer associate in 2013. She graduated from Harvard Law School, cum laude, where she served as a Production Editor and Line Editor of the Journal of Law & Technology. Ms. Springer attended the University of Pennsylvania, where she received a B.A., summa cum laude, in Philosophy, Politics and Economics, concentrating in Game & Decision Theory.
Ms. Springer has provided pro bono legal services on behalf of numerous clients, including the Breast Cancer Research Foundation and the Museum of Jewish Heritage, and has received the Weil Pro Bono Service Award in recognition of her pro bono work.
Firm News & Announcements
Firm News & Announcements