Biography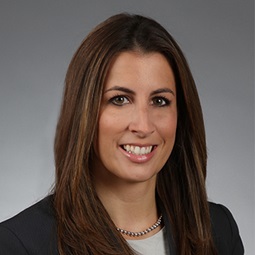 Lauren Alexander is counsel in Weil's Miami office and a member of the Firm's Complex Commercial Litigation practice. She has substantial experience in class actions and multidistrict litigation, business torts, contract disputes, fraud actions, lender liability, and disputes arising out of chapter 11 bankruptcy proceedings for clients in the energy, healthcare, and financial services industries, among others.
Lauren has handled all aspects of complex commercial litigation cases, including fact and expert discovery, dispositive motions and hearings, mediation and arbitration, trial, and appeals. Her recent notable experience includes serving on Weil teams that:
Represented a former director and officer of a global fruit company in a multi-district litigation involving claims under the Torture Victim Protection Act and Colombian law.
Represented numerous major oil and gas exploration and production companies as creditors and debtors in litigation arising out of Chapter 11 bankruptcy proceedings in Delaware, the Southern District of New York, and the Southern District of Texas, which involved complex valuation of oil and gas assets, interpretation of midstream gathering agreements, and investigation of potential director and officer claims.
Represented Financial Guaranty Insurance Corp. in connection with a six-week, contested trial in the chapter 9 bankruptcy case filed by the City of Detroit regarding the City's proposed plan of adjustment.
Represented Repsol in complex environmental litigation concerning the pollution of the Passaic River in New Jersey involving claims of alter ego and fraudulent conveyance. The Weil team secured a victory on all claims involving over $1 billion dollars in potential liability while also succeeding on Repsol's $65 million counterclaim for Spill Act Contribution.
During the past few years, Lauren also has served on Weil teams that achieved significant victories on behalf of Lehman Brothers Holdings Inc., UnitedHealth Group, Breitburn Energy Partners LP, and Caliber Midstream.
Throughout her career, Lauren has served as an active member in the community and been a leader in the Firm's pro bono initiatives. Most recently, Lauren led a team of Weil Miami attorneys in securing an order on an issue of first impression from a Florida state court expunging the convictions of a victim of human trafficking under Florida's human trafficking victim expunction statute. Lauren also was part of a team of Weil attorneys that was recognized nationally for their representation of members of the Humane Society of the United States in a class action litigation challenging the sales of puppies from "puppy mills."
In 2019, Lauren was honored as one of just 24 recipients of Daily Business Review's "On the Rise" award, which recognizes attorneys under 40 years of age for their early-career accomplishments.
Outside of her practice, Lauren is an active member of various bar organizations and promotes diversity as a member of the Diversity and Inclusion Committee for the Board of St. Thomas Episcopal Parish School in Coral Gables, Florida. She has spoken to new lawyers regarding professionalism in the legal field and has assisted in authoring a chapter on document discovery in "Business and Commercial Litigation in Federal Courts, 4th Edition."
Lauren obtained a J.D. from the University of Miami School of Law, where she graduated magna cum laude, was an Articles and Comments Editor for the University of Miami Law Review, served as a Dean's Fellow in the area of Civil Procedure, and was inducted as a member of the Order of the Coif upon graduation. Prior to law school, Lauren attended the University of New Hampshire, where she received a B.S. in Business Administration, magna cum laude, in 2005 and was a member of the University of New Hampshire Division I women's lacrosse team.