Biography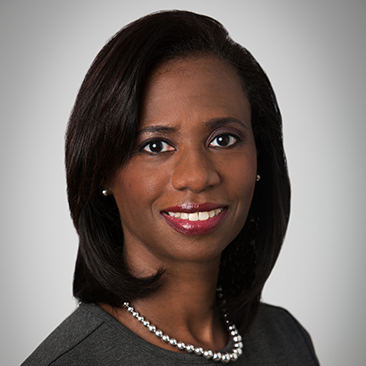 Laura Wilkinson is an antitrust partner in the Washington, DC office of Weil, Gotshal & Manges with a practice focusing on mergers and acquisitions. Ms. Wilkinson has successfully obtained merger clearance from the Federal Trade Commission and Justice Department for clients in a variety of industries, and served as lead antitrust counsel for numerous multi-billion dollar transactions. Representative transactions include: Kinder Morgan's acquisition of El Paso; ExxonMobil's acquisition of XTO Energy; Johnson & Johnson's acquisition of Micrus Endovascular; Sherwin-Williams' acquisitions of Duron and Comex US; Vulcan Materials' acquisition of Florida Rock; and AK Steel's acquisition of Severstal Dearborn.
Her significant law firm and government experience enable her to effectively advocate on behalf of clients to obtain antitrust/competition approvals for mergers and acquisitions in the US and globally. Prior to entering private practice in 1996, Ms. Wilkinson served as Deputy Assistant Director of the Federal Trade Commission, where she oversaw one of the Bureau of Competition's litigation divisions and was responsible for merger enforcement in various industries including defense and pharmaceuticals. She was also responsible for negotiating numerous consent orders that preserved competition while allowing consummation of the mergers.
Ms. Wilkinson's tenure with the Federal Trade Commission was marked by numerous awards, including the Paul Rand Dixon Award for developing innovative antitrust theories and arguments; the Outstanding Team Effort Award for her roles as lead attorney in the FTC's successful challenge of two high-profile acquisitions; and the Distinguished Service Award.
She has written extensively on antitrust issues, and received a 2008 Burton Award for excellence in legal writing. Ms. Wilkinson has been recognized by Super Lawyers for antitrust in Washington, DC since 2011, and in 2015 she was honored by Savoy magazine as one of the most influential black lawyers.
Ms. Wilkinson is an active member of the American Bar Association, where she was co-chair of the Antitrust Section's FTC Committee, the District of Columbia Bar, where she was chair of the Antitrust and Consumer Law Section, and the National Bar Association. She has taught antitrust law as an adjunct professor at Howard University School of Law.
Ms. Wilkinson received her law degree and a Master in Business Administration from Cornell University, and her undergraduate degree from the University of Pennsylvania. She is active in various civic organizations, including Legal Momentum – the Women's Legal Defense and Education Fund, Cornell University Board of Trustees, President's Council of Cornell Women, Cornell Law School Advisory Council, and Alpha Kappa Alpha Sorority.
Key Representations
Acquisition of Copano Energy, L.L.C. – Represented Kinder Morgan, the third largest energy company in North America in its $5 billion acquisition of Copano Energy, a midstream natural gas company which owns an interest in or operates approximately 6,900 miles of pipelines and 9 processing plants primarily in the south central US.
Sale of ArrMaz Custom Chemicals, Inc. – Represented ArrMaz Custom Chemicals and its controlling shareholder, private equity firm Snow Phipps Group, in its sale of ArrMaz Custom Chemicals, producer of chemical process aids and additives for the phosphate mining asphalt, North and South American fertilizer and nitrogen chemical industries, to Golden Gate Capital.
Acquisition of TMW Systems, Inc. – Represented Trimble Navigation, developer of GPS systems and software including surveying, mapping and marine navigation equipment, in its $335 million acquisition of TMW Systems, which develops enterprise software for transportation and logistics companies.
Sale of El Paso Corporation's Exploration & Production Business – Represented Kinder Morgan, buyer of El Paso Corporation, owner of North America's largest interstate natural gas pipeline system and one of North America's largest independent exploration and production companies, in causing El Paso to sell its exploration and production business, EP Energy Corporation, for approximately $7.15 billion to affiliates of Apollo Global Management, LLC and Riverstone Holdings, LLC, who are joined by Access Industries, Inc. and other parties.
Acquisition of the Assets of Graceway Pharmaceuticals, LLC – Represented US-based Medicis Pharmaceutical Corporation, a leading publicly traded dermatological and aesthetic pharmaceutical company, in its $455 million acquisition via a Section 363 auction of substantially all of the assets of Graceway Pharmaceuticals, provider of dermatology, respiratory, and women's health products.
Acquisition of El Paso Corporation – Represented pipeline transportation and energy storage company Kinder Morgan in its $38 billion acquisition of El Paso Corporation, owner of North America's most extensive interstate natural gas pipeline system and one of North America's biggest independent exploration and production companies, creating one of the largest energy companies in the world.
Acquisition of Consolidated Utility Services – Counsel to United States Infrastructure Corporation (USIC) (an OMERS Private Equity portfolio company), a provider of locating and marking services for underground utilities, in its acquisition of sub-surface utility locating services provider Consolidated Utility Services, significantly expanding USIC's geographic span of operations, from funds affiliated with Tricor Pacific Capital.
Sale of Certain Digital Operations – Represented Iron Mountain, a provider of records management, information destruction and data backup services, in the $380 million sale of its online backup & recovery, digital archiving and eDiscovery solutions to Autonomy Corporation, a leader in the development of meaning based computing.
Shell Oil Company's acquisition of Pennzoil-Quaker State Company – Represented Shell Oil Company in its $1.8 billion acquisition of Pennzoil-Quaker State Company. Antitrust clearance was obtained by negotiating a settlement with the FTC on terms favorable to Shell.
Panasonic's acquisition of Sanyo – Represented Panasonic Corporation, the world's largest manufacturer of consumer electronics products, in a $9 billion acquisition of Sanyo Electric Co., Ltd. Weil served as lead counsel in the United States and Europe, and coordinated competition clearance processes in certain other jurisdictions.
Asset Sale; Auction – Represented SemFuel (a subsidiary of SemGroup, L.P.) in the sale of substantially all of its assets to Noble Americas Corp., a wholly owned subsidiary of Singapore-based Noble Group Limited.
Foot Locker's acquisition of Footaction – Obtained FTC clearance regarding Foot Locker's acquisition of Footaction. Foot Locker and Footaction were the number one and two athletic footwear chains. Our client, Footstar, Footaction's parent, sold the division as part of a bankruptcy reorganization. Clearance was obtained without a Second Request despite the compressed timeframe for filings involving bankruptcy assets.
Unconditional antitrust clearance obtained for merger with CME Group – Obtained unconditional antitrust clearance from the U.S. Department of Justice for NYMEX in connection with its multi-billion merger with CME Group. DOJ gave it's consent after a detailed and thorough review of the transaction. No "Request for Additional Information" was issued and clearance was secured on June 16, 2008. The companies expect to close in the last quarter of 2008.
Acquisition by Vulcan Materials Company – Secured antitrust clearance from the DOJ for the $4.2 billion acquisition of Florida Rock Industries, Inc. by Vulcan Materials Company. Florida Rock, a leading producer of construction aggregates, cement, concrete and concrete products, operated in the Southeast and Mid-Atlantic states. Vulcan Materials Co. is the nation's foremost producer of construction aggregates and a major producer of other construction materials. We were able to successfully negotiate a settlement that required divestiture of a limited number of aggregates quarries.
Johnson & Johnson's sale of its Progressive Lens business – Represented Johnson & Johnson in the sale of its Progressive Lens business, The Spectacle Lens Group, to Essilor. A Second Request was avoided through oral and written advocacy.
Johnson & Johnson's acquisition of Closure Medical – Obtained early termination for Johnson & Johnson's acquisition of Closure Medical. Both companies were active in the development of wound care products, including surgical sealants. Closure's product was awaiting FDA approval and J&J was one of several companies with products in development.
Vivendi Universal's $14 billion joint venture with NBC – Represented Vivendi Universal in its $14 billion joint venture with NBC, a subsidiary of General Electric. NBC Universal combines the companies' industry leading entertainment assets, including Universal's film and television studios, cable networks and theme parks and NBC's broadcast and cable networks.
The Sherwin-Williams Company Acquisition of Duron, Paint Sundry Brands and M.A. Bruder & Sons – Obtained FTC clearance for Sherwin-Williams, a leading paint manufacturer, regarding two acquisitions of competitors, together valued at $625 million. Sherwin-Williams, acquired Duron, a significant regional paint manufacturer, after a "quick look" response to a Second Request. Legal advocacy and economic data secured antitrust clearance. Sherwin-Williams also acquired Paint Sundry Brands, the manufacturer of Purdy paint brushes, the premier brand among painting contractors. Also gained FTC approval for the company's acquisition of M.A. Bruder & Sons, a leading manufacturer and distributor of paints and coatings in the eastern and southeastern regions of the United States.
Management Buyout of Kinder Morgan Inc. – Advised Kinder Morgan's CEO and senior management in the $22 billion buyout of Kinder Morgan Inc. by our clients and several investment funds, including funds managed by Goldman Sachs, AIG, The Carlyle Group, and Riverstone Holdings. The transaction presented cutting edge antitrust issues because a joint venture between Carlyle and Riverstone had preexisting minority investments in energy companies that may compete with Kinder Morgan. We reached a unique governance-related solution that allowed the transaction to be consummated without any divestitures.
Awards and Recognition, Speaking Engagements, Guides and Resources, Latest Thinking, Firm News & Announcements
Key Diligence Issues in M&A Transactions from a Litigator's Perspective

Speaker(s): Konrad L. Cailteux, Patrick J. O'Toole Jr., Adam Safwat and Laura A. Wilkinson

March 19, 2015 —

As part of the 2015 Weil Private Equity Webinar Series, Litigation partners Konrad Cailteux, Patrick O'Toole, and Laura Wilkinson, and counsel Adam Safwat discussed existing and future litigation exposure in M&A transactions; False Claims Act risks and potential liability, and how to build a compliance program to manage those risks; anti-corruption risks and the latest DOJ and SEC guidance for M&A FCPA due diligence; and antitrust issues arising in U.S. and global mergers, and guidelines for information exchange during due diligence and integration planning.

Working with the Board and C-Suite

Speaker(s): Ellen J. Odoner, Laura A. Wilkinson and Adé Heyliger

May 22, 2014 — Washington, DC — Weil partners Ellen Odoner and Laura Wilkinson, and associate Adé Heyliger, participated in a panel discussion with members of various boards entitled, "Working with the Board and C-Suite." The panel included presentations on the challenges and rewards of board service; proper communication with boards of companies; how to establish and build relationships with a board; the role of the general counsel from the perspectives of a board member, the general counsel and the advisor; counseling during crises and shareholder activist attacks; and views on board diversity.
Firm News & Announcements