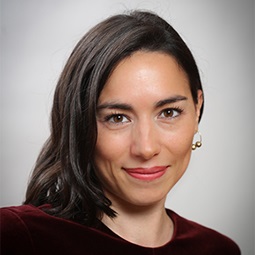 Laura Bavoux is a Restructuring counsel in our Paris office.
She specializes in working with debtor companies, listed and non-listed companies, investment funds, shareholders and creditors regarding French and cross-border insolvency proceedings, restructurings and distressed transactions.
She has worked on a number of LBO debt restructurings and has advised investment funds and corporate clients on the process of taking over distressed French companies whether in the context of a share deal or an asset sale deal.
Over the last three years, she has been involved in a significant number of major restructuring cases such as CGG, SoLocal Group, Necotrans, Ascometal, Sonia Rykiel, Foraco to name a few.
Laura has worked for a number of boutique and international law firms. Prior to joining Weil, Gotshal & Manges LLP in May 2019, she worked at a French boutique law firm where she assisted Anne-Sophie Noury in creating and developing a thriving restructuring practice.
She is a member of the Association des Jeunes du Restructuring (AJR).
In addition, Laura has also collaborated on several articles for professional publications with Anne-Sophie Noury.
Laura graduated from the University of Glasgow with a Master's of Law degree in 2009 and then went on to Paris I Pantheon-Sorbonne University where she received another Master's degree in business and tax law in 2011.