Biography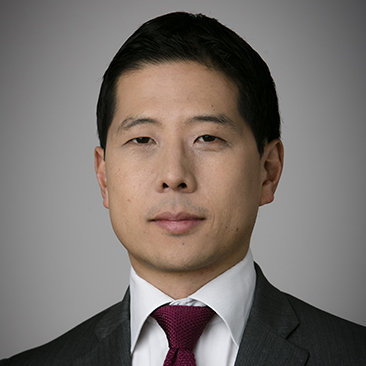 Kyum Lee is counsel in the Complex Commercial Litigation practice and is based in the Paris office. He has specialized in commercial litigation related to corporate and M&A, insolvency related proceedings, banking and other complex business matters. The major cases in which he has been involved have concerned shareholders disputes, seller's guarantee in acquisitions, public tender offer, financial services disputes and syndicated loans.
In 2009, Mr. Lee was selected as Secrétaire de la Conférence du Barreau de Paris (a prestigious circle of the Paris Bar Association whose members are appointed on their pleading skills) and added extensive experience in criminal cases.
He obtained a DEA of Contract law cum laude from the University of Paris I Panthéon Sorbonne in 2003 and was a teaching assistant from 2003 to 2006. In 2005, he graduated from the Institut d'Etudes Politiques of Paris and from the Ecole de Formation au Barreau de Paris (among the laureates).
He is one of the authors of the professional textbook in French contract law "Lamy Droit des Contrats 2016" directed by Pr. Bertrand Fages (University Paris 1 – Panthéon Sorbonne).
Mr. Lee is a member of the Bar in Paris. His native language is French and he is fluent in English.
Representative Dispute Resolution Experience:
Petroplus, representation of the judicial administrator of Petroplus Group in the context of the insolvency of the Petroplus Group
Société de la Tour Eiffel, defense of Société de la Tour Eiffel in the dispute against Maison d'Investissement MI29
Vivendi, defense of Vivendi against a claim from Lagardère relating to the cash pooling agreement of Canal+ France (1,6 billion euros)
Citibank defense of Citibank in a claim brought by a securitization fund to seek the repurchase of a real estate loan agreement.
Firm News & Announcements
Firm News & Announcements