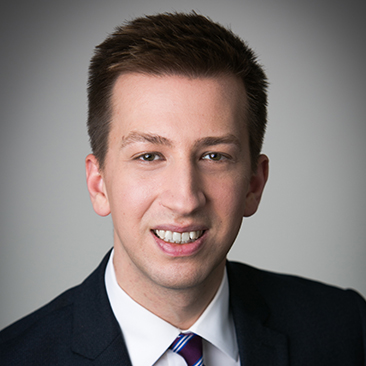 Kyle R. Satterfield is an associate in the Restructuring Department of Weil's New York office.
Mr. Satterfield's practice includes complex domestic and international corporate restructuring matters. He has been involved on teams advising public and portfolio companies in out-of-court processes and in-court proceedings across a broad range of industries, including retail, energy, and technology.
Prior to joining Weil, Mr. Satterfield served as a judicial law clerk to the Hon. L. Felipe Restrepo on the United States Court of Appeals for the Third Circuit. Mr. Satterfield also served as a judicial law clerk to the Hon. Brian A. Jackson, then-Chief Judge of the United States District Court for the Middle District of Louisiana.
Mr. Satterfield received his J.D. with honors from Tulane University Law School, where he served as the Editor in Chief of the Tulane Law Review. While in law school, Mr. Satterfield was awarded the James F. Kilroy Provost's Award by Tulane University for his scholastic achievements, his distinguished record of involvement, and his leadership on campus. Mr. Satterfield also received his B.A. from Tulane University, double-majoring in Political Science and Philosophy and minoring in Sociology.
Mr. Satterfield has published scholarship on a variety of legal topics. His work has been cited in several prestigious journals, including the Vanderbilt Law Review, the Washington University Law Review, and the Oregon Law Review.
Mr. Satterfield is a member of WeilPride, Weil's LGBTQ+ affinity group, as well the National LGBT Bar Association.
Mr. Satterfield has been a member of teams representing various parties in a number of in-court restructurings and other matters, including:
Debtor/Company-Side Experience:
24 Hour Fitness Worldwide Inc. and its debtor-affiliates in their pending chapter 11 cases involving approximately $1.4 billion of funded debt. 24 Hour Fitness is a leading fitness club operator with locations across the United States and more than 3 million members.
RentPath Holdings, Inc. and its affiliates, one of the nation's largest apartment rental and digital marketing solutions companies, in connection with their prearranged chapter 11 cases and sale to CoStar, Inc.
Fairway Group Holdings Corporation and its affiliated debtors in their chapter 11 cases. Fairway is an iconic food retailer which operates locations across New York, New Jersey, and Connecticut and employees over 3,000 employees. Fairway commenced its chapter 11 cases to implement a stalking horse bid and strategic sale process designed to facilitate a global auction to secure buyers for all of Fairway's stores. The chapter 11 cases were supported with a restructuring support agreement signed by approximately 91% of Fairway's prepetition lenders, who also provided debtor-in-possession financing to the company.
PG&E Corporation and Pacific Gas and Electric Company, one of the largest combined natural gas and electric energy companies in the United States and the largest utility company in the State of California, in their chapter 11 cases. PG&E has approximately 16,000,000 customers, 24,000 employees, and estimated liabilities (including contingent and disputed liabilities) in excess of $50 billion.
Sears Holdings Corporation and its affiliated debtors in their chapter 11 cases. Sears is one of the largest retailers in the world and its chapter 11 cases represent one of the largest retail chapter 11 cases in history. At the time of commencing these cases, Sears had more than 68,000 employees and approximately $6 billion in debt.
Claire's Stores, Inc., one of the nation's largest retailers with more than 4,000 owned and franchised locations globally, in its prearranged restructuring efforts related to more than $2 billion in funded debt.