Biography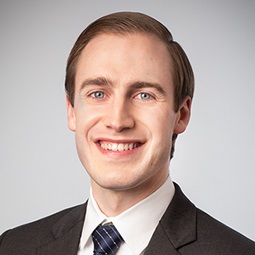 Kevin Simmons is an associate in Weil's Litigation Department.
Kevin
 has experience in a broad range of complex commercial litigation and bankruptcy disputes.
Kevin' notable experience includes serving on Weil teams representing:
Lehman Brothers Holdings Inc., the former fourth largest investment bank in the United States, in a $260 million international dispute over a 2011 settlement agreement Lehman signed with its United Kingdom affiliates.
Sears Holdings Corporation and its affiliated debtors in their chapter 11 cases. Sears is one of the largest retailers in the world and its chapter 11 cases represent one of the largest retail chapter 11 cases in history. At the time of commencing these cases, Sears had more than 68,000 employees and approximately $6 billion in debt.
EP Energy Corporation and its affiliated debtors, a public oil and natural gas exploration and production company, in their chapter 11 cases involving approximately $4.9 billion in funded debt obligations.
Fieldwood Energy, a Gulf of Mexico offshore energy exploration and production company, in connection with its second chapter 11 cases with approximately $1.8 billion in debt.
Kingfisher Midstream, LLC and its subsidiaries, a midstream oil and gas services business with substantial gas processing, crude oil gathering and storage, and produced water gathering and disposal assets in the Anadarko Basin in Oklahoma, in their chapter 11 cases.
CEC Entertainment, Inc. and its affiliated debtors, an American franchisee company with iconic brands Chuck E. Cheese and Peter Piper Pizza with locations across 47 states and 16 foreign countries and territories, in their chapter 11 cases.
Speedcast International Limited, and its affiliated debtors, a provider of remote communications and IT services, in their chapter 11 cases.
Kevin also has an active pro bono practice, principally confronting religious discrimination in zoning decisions. He serves on the Weil team representing Ateres Bais Yaakov, a Jewish girls' school, in its ongoing federal and state court challenges to a New York town's decision to prevent the school from opening in the town. He also serves on the Firm's Dallas Pro Bono Committee.
Kevin received his J.D. from Duke University School of Law, where he served as Managing Editor of the Duke Journal of Comparative and International Law. He received his M.A. in Bioethics and Science Policy from the Duke Graduate School, and his B.A in Philosophy & Letters and in Classics, magna cum laude, Phi Beta Kappa, from the University of Dallas. From 2018-2019, Kevin served as a judicial law clerk to Justice Eva Guzman of the Supreme Court of Texas.
Latest Thinking, Firm News & Announcements
Firm News & Announcements