Biography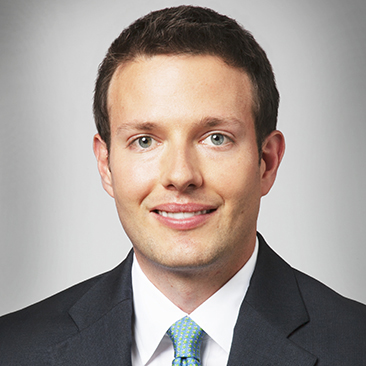 Kevin Crews is an associate in Weil's Corporate Department and is based in Dallas. Mr. Crews advises public and private companies and private equity sponsors in a wide variety of complex corporate transactions (including acquisitions, dispositions, joint ventures, strategic investments, restructurings and financings) and on other general corporate and commercial matters (including securities laws, corporate governance issues and strategic considerations). He often works with Weil's midstream and upstream oil and gas clients.
Mr. Crews has played a significant role on the teams advising:
ENGIE North America Inc. (f/k/a GDF SUEZ Energy North America, Inc.) in its sell-side auction of U.S. power generation assets, culminating in the $3.3 billion sale (and related reorganization) of its portfolio of electric generating plants in Texas, New England and the Mid-Atlantic, to Dynegy and the $1.2 billion sale of hydroelectric power generation assets to Public Sector Pension Investment Board
Magnetar Capital in numerous strategic investments, financings, recapitalizations and dispositions, including:

its preferred financing of Covey Park Energy's $465 million acquisition of upstream assets in the Haynesville shale from Chesapeake Exploration
its $250 million line of equity commitment to Lucid Energy Group II Holdings, a leading midstream oil and gas company
its co-investment in a $1.25 billion preferred financing of Chesapeake Utica upstream joint venture and exit from the investment
its co-investment in a $1.25 billion preferred financing of Chesapeake Cleveland Tonkawa upstream joint venture
in its capacity as a holder of preferred equity (together with GSO Capital Partners, EIG Global Energy Partners and TPG Capital) in the sale of upstream assets by Chesapeake Cleveland Tonkawa joint venture to FourPoint Energy and related redemption of preferred equity
its investment (together with Harvest Partners) in convertible preferred units of Regency Energy Partners, a master limited partnership, and its exit from the investment
its co-investment in a $450 million preferred financing of Plains Exploration and Production Gulf of Mexico offshore development project
its $400 million mezzanine debt financing of Eclipse Resources' acquisition of The Oxford Oil Company
its acquisition (together with GSO Capital Partners) from General Electric Energy of preferred units of the general partner of Summit Midstream Partners, a master limited partnership

Wildcat Midstream Partners and related companies in numerous investments, joint ventures and dispositions, including:

its joint venture with a public upstream company for construction and operation of a crude oil pipeline in the Permian basin and subsequent sale of the joint venture to JP Energy Development, a master limited partnership
its midstream joint venture with Liberty Energy
its sale of a controlling stake in a midstream portfolio company to Highstar Capital

Discovery Midstream Partners in its midstream joint venture with Old Ironsides Energy
Old Ironsides Energy in its upstream joint venture with Carbon Natural Gas Company and Yorktown Energy Partners to explore and produce in the Southern Appalachia
Tailwater Capital in its formation of an upstream and midstream energy investment fund and that fund's acquisition of oil and gas investments from HM Capital Partners
Fir Tree Partners and Crestline Investors in their acquisition of substantially all of the assets of Emerald Oil pursuant to a bankruptcy plan and the formation of an asset-level joint venture with Petro-Hunt
EIG Global Energy Partners in its recapitalization of an upstream offshore oil and gas portfolio company and its joint venture with Sankaty Advisors
Oxford Finance Corporation (a portfolio company of Sumitomo Corporation of America) in its sale of a minority stake to Welsh Carson and establishment of a joint venture for life science and healthcare services companies
NYDJ Apparel (a portfolio company of Falconhead Capital) in its sale of a controlling interest in leading women's clothing maker to Crestview Partners
General Growth Properties, Inc. in its $8 billion recapitalization by Brookfield and Pershing Square, and in its spinoff of The Howard Hughes Corporation and Rouse Properties, Inc.
Mr. Crews was recognized as a 2014, 2015, 2016 and 2017 "Rising Star" in Texas for corporate M&A by Super Lawyers. Prior to joining Weil, he worked on M&A transactions for two years in the Investment Banking Division of Merrill Lynch in New York. Mr. Crews received his J.D., with Harlan Fiske Stone Scholar honors, from Columbia Law School where he was a staff editor for the Columbia Business Law Review, and his B.A., summa cum laude, from the University of North Carolina at Chapel Hill.
Awards and Recognition, Latest Thinking, Firm News & Announcements
Kevin Crews Named a "Rising Star"

Award Brief — Texas Super Lawyers 2014-2017
Firm News & Announcements