Biography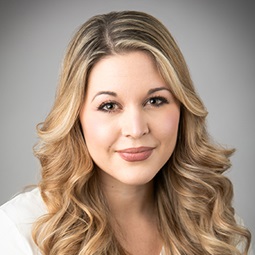 Katherine Lewis is an associate in the Firm's Restructuring Department. Katherine has been actively involved in the Firm's representation of chapter 11 debtors and creditors in a variety of industries, including the retail, logistics, food service and/or supply chain, and energy sectors.
Katherine is an active member of several affinity groups at Weil, including Women@Weil and Weil Pride, and serves on the firm's Pan-Affinity Group Council and the Women@Weil Leadership Cabinet.  She is a contributor to the Weil Restructuring Blog. 
Katherine has also represented, on a pro bono basis, clients of Her Justice, an organization for which she also serves on the Event Planning Committee.
Prior to joining Weil, Katherine worked in public policy at WOMEN'S WAY, a non-profit organization dedicated to the advancement of women, girls, and gender equality.  Katherine received her B.A. magna cum laude from Bryn Mawr College where she majored and received honors in Philosophy.  She received her J.D. from the University of Michigan Law School where she served as the Managing Executive Editor of the Michigan Journal of International Law and was awarded the Certificate of Merit for her academic performance in International Bankruptcy. 
In 2016, she was awarded 2nd place in the American Bankruptcy Institute's 8th Annual Writing Competition for her article "Taxing Legal Marijuana: A Hazy Issue for Municipalities Seeking Relief in Chapter 9," which was later republished by Law360.
Most recently, Katherine has been involved on teams advising:
Debtor/Company-Side Experience:
Skillsoft Corporation, and its affiliates, a global leader in corporate learning, in their prepackaged chapter 11 cases with liabilities in excess of $2 billion.
syncreon Group Holdings B.V., and its affiliates, in its groundbreaking, cross-border balance sheet restructuring involving approximately $1.1 billion of funded debt, including the chapter 15 case of syncreon Automotive (UK) Ltd. syncreon, a leading global logistics services provider, operates across 120 facilities in 19 countries on 6 continents.  syncreon's restructuring is proceeding through an English scheme of arrangement pursuant to the Companies Act 2006 and further involves ancillary processes in the United States and Canada. syncreon's restructuring was recognized as the 2020 International Company Transaction of the Year by the Turnaround Management Association.

China Fishery Group Limited

, one of the world's largest vertically integrated seafood companies, in its chapter 11 and cross-border restructuring of approximately $2 billion in debt.

Claire Store's Inc.

, one of the nation's largest retailers with more than 4,000 owned and franchised locations globally, in its prearranged restructuring efforts related to more than $2 billion in funded debt.

Amplify Energy Corp.

(f/k/a Memorial Production Partners LP), an upstream company focused on the acquisition, production and development of oil and gas properties in the U.S., in its $1.1 billion exchange of its 7.625% senior notes due 2021 and 6.875% senior notes due 2022 for 98% of its common equity interests as a restructured company under a pre-packaged chapter 11 bankruptcy plan.
Creditor/Acquiror/Other Experience:
Avianca Holdings S.A., in connection with the representation of Advent International, a stakeholder in the chapter 11 cases of Avianca Holdings S.A., a Latin American airline holding company.

LEGO Systems, Inc.

, in its capacity as a significant creditor and

one of the nine members of the Unsecured Creditors Committee, in connection with the chapter 11 cases of Toys "R" Us, Inc.
Firm News & Announcements
Firm News & Announcements