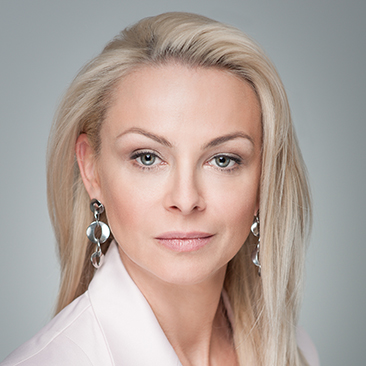 Karina Aust-Niewiadomska is an advocate admitted to practice in Poland and a counsel in the litigation and dispute resolution department of the Warsaw office of Weil and the head of the white collar defense & investigations practice.
She graduated from the Faculty of Law and Administration of the University of Warsaw in 2001, completed post-graduate studies in European Law at the University of Warsaw in 2004 and qualified as an advocate in 2006. She joined Weil in 2000.
A specialist in representing clients in criminal cases, in particular with regard to white collar crime, Karina has extensive knowledge and expertise both in acting for injured parties and in defending those charged with wrongdoing in connection with their business activities.
She has advised on criminal proceedings related to: actions taken to the detriment of companies; insider trading; the actions of brokers and brokerage houses; and fraud, including securities fraud.
She also has extensive experience in civil and criminal matters related to personal rights of individuals and corporations and has taken part in civil and administrative proceedings before common courts, public administration authorities, administrative courts and the Supreme Court.
The prestigious legal ranking publication Chambers & Partners has ranked her since 2017 and in its 2018 edition it ranked her as one of the best specialists in Poland for white-collar crime defense. According to recent reports: "Karina Aust-Niewiadomska climbs the white collar crime rankings as a result of praise from the market."
Karina is fluent in English.