Biography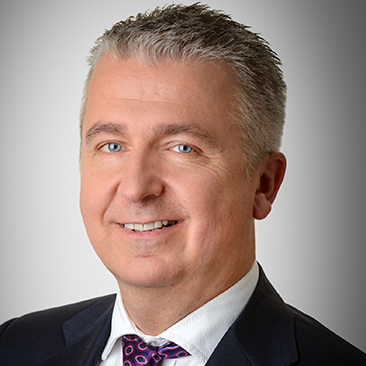 Karel Muzikář has been with Weil since 1993 and is the managing partner of Weil's Prague office. In 1986, he graduated from Charles University School of Law and in 1991 from the New York University School of Law with the degree of LL.M. (C.J.) in comparative law. In the U.S., he studied as a Fulbright Foundation scholar.
Between 1993 and 2013, Karel Muzikář served as a member of the external legal advisory group to the President of the Czech Republic. Between 2002 and 2010, Karel Muzikář acted as Vice-Chairman of the Prague Stock Exchange Arbitration Court. The prestigious publication Chambers Global 2012 recommends Karel Muzikář in the area of mergers & acquisitions. He is also ranked as "endorsed" in the areas of corporate/M&A, media and telecommunications, outsourcing and restructuring & insolvency in PLC Which lawyer? and Legal 500 publications.
Karel Muzikář has participated, as a legal advisor, in numerous major transactions in the area of corporate law, law of mergers & acquisitions, dispute resolution, telecommunications law and financial law. Most recently, Karel Muzikář advises ČEZ on the largest project in the history of the Czech Republic – EPC contract for two new blocks of the TEMELIN NUCLEAR POWER PLANT. In previous years, Karel Muzikář provided legal services to the Czech Government in connection with the privatization of shares in Transgas, ČEZ and in the regional distribution companies, as well as Komerční banka and Česká pojišťovna and the intended privatization of Prague Airport. His clients included Prague Airport, Czech Airlines in connection with its intended acquisition of Travel Service, a Czech major charter carrier, EVRAZ VÍTKOVICE STEEL, UNIPETROL and Česká spořitelna which he represented during its privatization and the subsequent purchase of the business of Erste Bank Sparkassen (CR). Karel Muzikář also advised ČEZ on its acquisition of a 7% stake in MOL and on the creation of a joint-venture between these companies for construction of gas fired power plants in Slovakia and Hungary and related financing of the transaction and he coordinated the work of the team advising ČEZ on the acquisition of two large wind farm projects in Romania. He also advised ČEZ on its joint acquisition with J&T of Mibrag, leading German lignite mining company. He led the team providing legal services to Summit Partners in connection with its acquisition of an interest in AVAST Software, the developer of the most popular anti-virus software on the world. Karel Muzikář also advised Telefónica Czech Republic in connection with the up-stream merger of Eurotel into ČESKÝ TELECOM, during the purchase of the ownership interest held by Atlantic West B.V. in Eurotel Praha and in connection with the sale of 51.1% of shares of ČESKÝ TELECOM by the Czech Government to Telefónica of Spain and subsequent mandatory tender offer made by Telefónica of Spain.
Karel Muzikář advised GE Capital Corporation in connection with the purchase of non-performing loans from Komerční banka and Česká spořitelna.
Karel Muzikář has participated, as a legal advisor, in numerous major transactions in the area of arbitration and litigation. He represented, for example, Telefónica in its defense in four litigations concerning claims brought by former minority shareholders of Telefónica Czech Republic, the Ministry of Transport of the Czech Republic in its defense against claims brought by various Czech navigation companies and port operators, Telefónica Czech Republic its dispute with three Czech mobile operators in relation to interconnection fees to mobile networks, as well as litigation dispute with GTS CZECH and Czech Telecommunication Office. Karel Muzikář also represented VÍTKOVICE in its dispute concerning outstanding payments for construction of certain industrial facilities and Česká spořitelna in Teslamp litigations, ZPS Zlín arbitration and court disputes relating to corporate law matters.
Awards and Recognition, Latest Thinking
Weil's Antitrust/Competition Practice Tops Charts in 2014 Global Competition Review

Award Brief — Global Competition Review's 2013 GCR 100

Karel Muzikar named a "Leading" Lawyer for Corporate/M&A in the Czech Republic

Award Brief — Chambers Europe 2012

Karel Muzikar named "Leading" Lawyer for TMT in the Czech Republic

Award Brief — Chambers Europe 2012

Karel Muzikar named a "Leading" Lawyer for Corporate/M&A: Czech Republic

Award Brief — Chambers Global 2012