Biography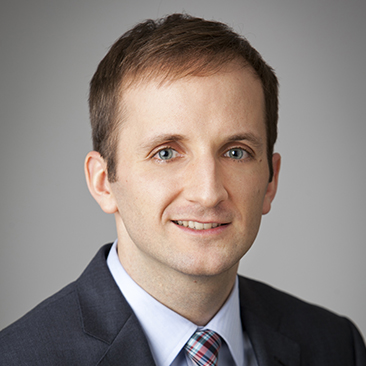 Kaj Rozga is an associate in Weil's Antitrust/Competition practice. Mr. Rozga handles many facets of antitrust practice including complex civil litigations, criminal cartel investigations, counseling and regulatory approval for mergers and acquisitions.
Mr. Rozga has been involved in representing clients in the health care, automotive, consumer products and retail, television broadcasting, transportation and electronics industries. Among his other notable recent engagements, Mr. Rozga served as a key member of the Weil team that in April 2018 secured a complete defense jury verdict for C&S Wholesale Grocers in a multi-hundred million dollar antitrust class action alleging that C&S and Supervalu – the two largest grocery wholesalers in the nation – entered into a conspiracy to allocate geographic markets in violation of the Sherman Act.
Mr. Rozga is currently a member of the Weil team representing Bridgestone and Calsonic Kansei in an antitrust civil class action lawsuit filed against the manufacturers of automotive anti-vibrational rubber parts, seeking monetary damages for alleged violations of various state antitrust and consumer protection laws. He also serves on the Weil team that represents Panasonic in a major antitrust case involving international cartel price-fixing allegations in the market for cathode-ray tubes.
Prior to joining Weil, Mr. Rozga was a staff attorney in the Mergers IV Division at the Federal Trade Commission's Bureau of Competition. Mr. Rozga conducted all aspects of merger investigations, including Hart-Scott-Rodino filings, Second Requests, and Consent Orders. Mr. Rozga investigated mergers and acquisitions in numerous industries, including hospitals, health care, mobile applications, death care, and consumer goods. Mr. Rozga was an integral member of litigation teams that preliminarily enjoined mergers in two federal district court proceedings and successfully challenged a merger in an FTC administrative trial.
Mr. Rozga received the FTC's Janet D. Steiger Award for his contributions to the Hospital Merger Litigation Team, and the Award for Meritorious Service for his work on the Google/AdMob investigation.
Speaking Engagements, Latest Thinking, Firm News & Announcements
Cartels: Criminal and Civil Enforcement

Speaker(s): Kaj Rozga

February 27, 2014 — Boston, Massachusetts — Weil Antitrust/Competition associate Kaj Rozga lectured on criminal and civil enforcement against companies accused of participating in hardcore cartels. Mr. Rozga's lecture covered the typical procedural, substantive, and strategic considerations that arise in criminal investigations, plea bargaining, and follow-on class action civil litigations.

Antitrust Merger Review in Health Care

Speaker(s): Kaj Rozga

February 07, 2014 — Philadelphia, Pennsylvania — Weil Litigation associate Kaj Rozga was a co-guest lecturer at the University of Pennsylvania, Wharton School, where he delivered the presentation titled "Antitrust Merger Review in Health Care." The lecturers explored how state and federal enforcers investigate mergers in the health care sector. Their discussion covered the procedural and substantive aspects of regulatory review, litigation, and remedies in the context of hospital and medical device mergers.
Firm News & Announcements