Biography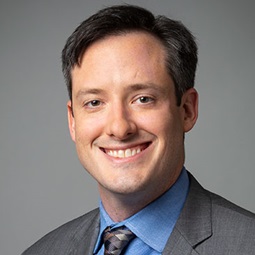 Justin Constant's practice primarily focuses on patent litigation in a variety of areas including computer hardware and software (mobile and desktop), pharmaceuticals, business and finance methods and petrochemical processes.
With significant technical experience including a strong background in electrical and computer engineering, Justin has participated in the representation of clients in cases involving computer networking, semiconductor memory, mobile phones and service, advertising technologies, and pharmaceutical drugs. He has also been involved in various aspects of patent litigation and patent office proceedings, including, but not limited to, arguing in motion hearings, taking and defending depositions, drafting petitions for Inter Partes review, and managing extensive document collection and discovery efforts.
In addition to his work for corporate clients, Justin is active in various pro bono matters including working with undocumented immigrants on gaining legal status, proceeding to trial in Federal court in prisoner rights case, and successfully applying for reparations from the German government for Holocaust victims.
He also currently serves on the Board for Community Family Centers, a multi-service non-profit organization that offers a wide range of bilingual services to help families address their basic needs as they move toward self-sufficiency and economic advancement.
Justin was selected as a Texas Rising Star by Super Lawyers* in 2020 and 2021
*Super Lawyers recognition is a Thomson Reuters service.
Awards and Recognition, Speaking Engagements, Guides and Resources, Latest Thinking, Firm News & Announcements
Justin Constant Named a Texas Rising Star

Award Brief — Texas Super Lawyers 2020 (Super Lawyers recognition is a Thomson Reuters service)