Biography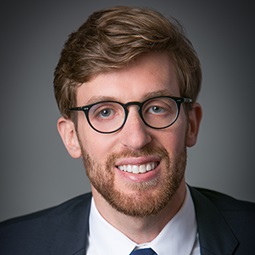 Joshua M. Glasser is an associate in Weil's Securities Litigation practice, where he focuses on the defense of shareholder derivative and class action litigation, M&A litigation, and other complex business disputes, as well as counseling with respect to shareholder demands and corporate governance.
From August 2017 through August 2018, Joshua served as a law clerk to the Hon. Karen L. Valihura, Justice of the Delaware Supreme Court.
Prior to joining Weil, Joshua served as a legal intern for the Federal Programs Branch of the Department of Justice Civil Division and an associate producer for Bloomberg Television. He received his J.D., cum laude, from Georgetown University Law Center, where he served as Managing Editor of the Annual Survey of White Collar Crime and on the Executive Board of the American Criminal Law Review, and his B.A., magna cum laude, from Amherst College, where he was the Managing Editor of The Amherst Student.
Joshua is the author of the book The Eighteen-Day Running Mate: McGovern, Eagleton, and a Campaign in Crisis (Yale University Press, 2012), which has been reviewed in The Wall Street Journal, Christian Science Monitor, and Time Magazine, among other national publications. More recently, he authored New York and Delaware's Surprising Doctrinal Dissonance Concerning the Admissibility of Uncommunicated Contractual Intent, 41 Del. J. Corp. L. 859 (2017).
Latest Thinking, Awards and Recognition, Guides and Resources, Firm News & Announcements, Speaking Engagements
Firm News & Announcements