Associate

Washington, D.C.
Biography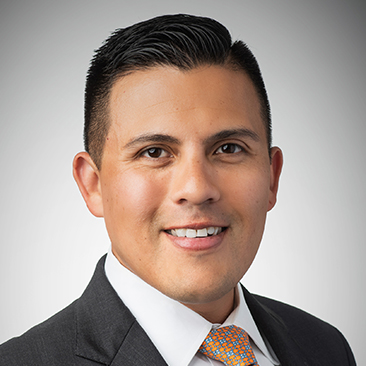 J. Caleb Anderson is an associate in Weil's Environmental practice and is based in Washington D.C. Mr. Anderson participates in advising public and private companies as well as private equity sponsors and their portfolio companies on the environmental aspects of mergers and acquisitions and financing transactions.
Mr. Anderson has been part of the teams advising:
Aleph Capital and Crestview in their investment in Framestore, and in Framestore's merger with Company 3 and Method, Inc. following Company 3 and Method's carve-out from Deluxe Entertainment Services Group Inc.
American Securities in its pending $1.37 billion take-private of Foundation Building Materials
Berkshire Partners in its acquisition of CrossFit, Inc.
Blackstone Growth in its investment in ISN Software Corporation, in a transaction that valued ISN over $2 billion.
Campbell Soup Company in its $2.2 billion sale of Campbell International, Inc. and in its $300 million sale of Kelsen Group A/S
Cornell Capital and its portfolio company Knowlton Development Corporation (KDC/ONE) in KDC/ONE's acquisition of Zobele Holding S.p.A.
Culligan International Company (a portfolio company of Advent International) in its $1.1 billion take-private acquisition of AquaVenture Holdings Limited
Froneri International Limited (a joint venture between Nestlé and PAI Partners) in its $4 billion acquisition of Dreyer's Grand Ice Cream Holdings, Inc.
Genstar in its acquisition of Truck-Lite Company LLC (n/k/a Clarience Technologies, LLC)
GI Partners in its acquisition of Vast Broadband
Goldman Sachs Merchant Banking Division in its acquisition of a significant stake in Zaxby's Operating Company L.P.
Gores Holdings III, Inc., a SPAC sponsored by an affiliate of The Gores Group, in its business combination with Pacific Architects and Engineers, Inc. (a portfolio company of Platinum Equity) with an initial enterprise value of approximately $1.55 billion
Hayfin Capital Management in, together with EW Healthcare Partners, a $100 million convertible preferred equity investment in MiMedx Group, Inc., and Hayfin, as lender, in the concurrent provision of $75 million term facilities for MiMedx.
Maines Paper & Food Service Inc. in the sale of substantially all of its assets to Lineage Logistics, Inc.
Olde Thompson LLC (a portfolio company of Kainos Capital) in its acquisition of Gel Spice Company Inc.
Parts Town LLC (a portfolio company of Berkshire Partners) in its acquisition of Heritage Food Service Group
Prior to joining Weil, Mr. Anderson was an associate in the Corporate practices of two international law firms, where he worked on private equity and M&A transactions. Prior to law school, Mr. Anderson worked at several financial institutions in investor relations and business development.
Mr. Anderson received his J.D. from the University of Denver, where he was the Best Brief Winner in the 24th Annual Duberstein Moot Court Bankruptcy Competition. He received his B.A. from Tulane University.
Mr. Anderson is fluent in Spanish.
Firm News & Announcements
Firm News & Announcements