Biography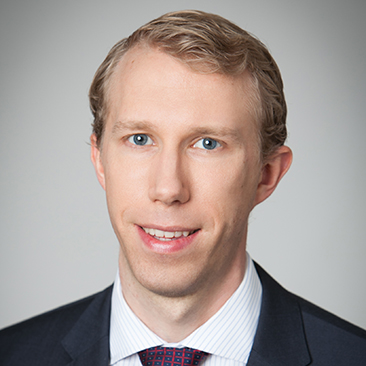 Joseph Adamson is a senior associate in Weil's Antitrust/Competition practice. Mr. Adamson's practice includes complex civil and criminal antitrust litigations and merger-related counseling for companies in the transportation, media & entertainment, pharmaceutical and cosmetics industries, among others.
Mr. Adamson has substantial experience in all aspects of cartel matters, including criminal and civil investigations by the U.S. Department of Justice and private class action litigations. His work in these engagements has included internal investigations, subpoena compliance, motion practice, discovery and coordinating investigations and compliance between numerous international jurisdictions. He also has extensive experience providing antitrust counsel on mergers and acquisitions, regulatory investigations, litigation and clients' contracting practices and potential joint ventures. Notably, Mr. Adamson served as a key member of the Weil trial team that defended a major office supply company in a significant litigation commenced by the FTC seeking to enjoin a merger.
Mr. Adamson is currently a member of the Weil teams representing Calsonic Kansei in an antitrust civil class action lawsuit filed against the manufacturers of automotive anti-vibrational rubber parts, seeking monetary damages for alleged violations of various state antitrust and consumer protection laws and Sanofi as plaintiff in an antitrust litigation brought against Mylan relating to the market for epinephrine auto-injector devices. Earlier, Mr. Adamson was a member of the Weil team that successfully represented Simon & Schuster in a high-profile series of private antitrust actions and government investigations into the pricing of e-books. That team won summary judgment on behalf of Simon & Schuster and four other e-book publishers in claims brought by e-book retailers in the Southern District of New York, and successfully argued that summary judgment be affirmed by the Second Circuit. He also served on the Weil team that represented CBS in a putative nationwide right of publicity and antitrust class action regarding names, images and likenesses of student athletes in college football and basketball broadcasts, which was dismissed with prejudice and affirmed unanimously by the Sixth Circuit.
Mr. Adamson is a member of the New York State Bar Association and of the American Bar Association. He is also a member of the Antitrust Section of the ABA.
Mr. Adamson is involved in a variety of pro bono matters, including assisting in matters with the Innocence Project. Prior to joining Weil, Mr. Adamson was a visiting staff attorney with the Innocence Project Northwest at the University of Washington School of Law.
Mr. Adamson received his J.D., cum laude, from the University of Michigan Law School, where he was an articles editor for the Michigan Journal of Law Reform. He received his A.B., cum laude, from Washington University in St. Louis, where he studied economics.
Latest Thinking, Firm News & Announcements
Firm News & Announcements