Biography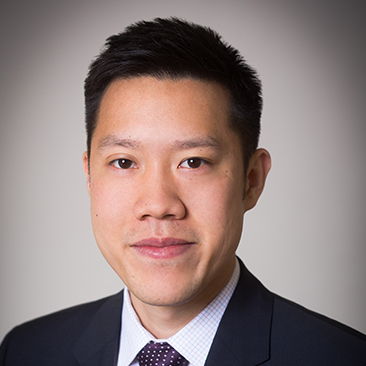 Jonathan Cheng is counsel in Weil's Antitrust/Competition practice. Mr. Cheng specializes in the analysis of antitrust issues pertaining to mergers, acquisitions, and joint ventures, particularly in the context of the Hart-Scott-Rodino Notification Act and international merger control laws. He has prepared complex filings for a broad range of clients including private equity funds and portfolio companies, life science companies, manufacturers, and retailers.
Mr. Cheng is a member of the American Bar Association's (ABA) Section of Antitrust Law and the New York State Bar Association's (NYSBA) Antitrust Section. Mr. Cheng contributed to the ABA's Premerger Notification Practice Manual (5th Ed.) and Private Equity Antitrust Handbook and is currently contributing to a new edition of the ABA's Premerger Coordination: The Emerging Law of Gun Jumping and Information Exchange. Mr. Cheng has spoken at a number of panels sponsored by the ABA, NYSBA, and Canadian Bar Association.
Prior to joining Weil, Mr. Cheng served as an intern for the Northeast Regional Office of the Federal Trade Commission, where he participated in multiple merger investigations. He also served as an intern for the New York State Office of the Attorney General's Antitrust Bureau, where he researched antitrust issues for investigations and litigation matters.
Mr. Cheng received his J.D. from the Cardozo Law School, where he served as articles editor for the Cardozo Journal of International and Comparative Law. He earned his B.A. from Rutgers University.
Key Representations:
Represented Canada Pension Plan Investment Board in its $2.7 billion majority stake acquisition of Waystar.

Represented Canon Inc.

in connection with a multi-year HSR Act investigation by the U.S. Department of Justice and U.S. Federal Trade Commission into the transaction structure used in its $6.1B acquisition of Toshiba Medical Systems Corporation from Toshiba Corp.

Represented HNA Group in its acquisition of $6.5 billion stake in Hilton Worldwide.

Represented Avolon Holdings and Bohai Capital in $2.2 billion sale of a stake in Avolon to ORIX Aviation Systems.

Represented Ethicon Inc., a Johnson & Johnson subsidiary, in $5.75 billion acquisition of robotic surgery developer Auris Health Inc.

Represented OMERS Private Equity and Berkshire Partners in $3.85 billion sale of Husky IMS International Ltd.

Represented Genstar Capital and Boyd Corporation in Boyd's sale to Goldman Sachs.

Represented P.F. Chang's China Bistro, Inc. (a portfolio company of Centerbridge Partners) in its sale to Paulson & Co. Inc. and TriArtisan Capital Advisors.

Represented The Gores Group in Sale of Elo Touch Solutions.
Speaking Engagements, Latest Thinking, Firm News & Announcements
MultiJurisdictional Matters and the Young Lawyers Role

Speaker(s): Jonathan Cheng

February 27, 2019 — Teleconference — CBA Competition Law Section
Weil Antitrust/Competition associate Jonathan Cheng participated in a panel discussion focusing on the young lawyer's role in multi-jurisdictional matters, including international mergers and cartels, and how these cases differ from the typical domestic or cross-border scenarios.

Becoming an Antitrust Attorney

Speaker(s): Jonathan Cheng

February 20, 2019 — New York, NY — New York State Bar Association Antitrust Law Section
Weil Antitrust/Competition associate Jonathan Cheng participated in a panel discussing the diverse practice of antitrust law and providing law students with advice to law students on pursuing a career in the field.
Firm News & Announcements