Biography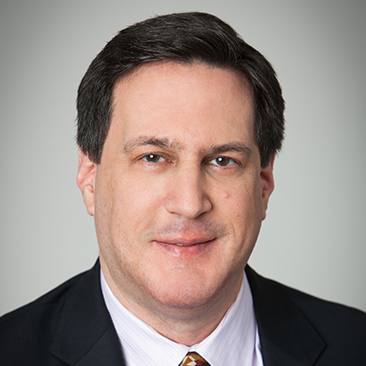 Jonathan Bloom is counsel to Weil, Gotshal & Manges LLP in its New York office, where he specializes in media and First Amendment and intellectual property law. His practice includes counseling and litigation on behalf of news organizations, the Association of American publishers as well as individual book publishers, Internet service providers, and other clients in the areas of copyright, trademark infringement, misappropriation, defamation, and a wide range of First Amendment and related issues.
Mr. Bloom's notable experience includes:
Representing Oxford University Press, Cambridge University Press, and Sage Publications in copyright infringement litigation brought against Georgia State University regarding Georgia State's practice of allowing faculty to use university networks and university library E-reserves systems to copy and distribute book excerpts to students without paying licensing fees.
UMG Recording, Inc. et al. v. Bertelsmann AG et al. – A successful appeal on behalf of Bertelsmann AG of a ruling that compelled production of privileged documents under the "crime-fraud exception." In a significant precedent, the Court clarified scope of "crime-fraud exception" and also ruled that the substance of documents provided no evidence of fraud;
In re Napster, Inc. Copyright Litigation – Defending Bertelsmann AG in a series of litigations brought by music publishers and record labels asserting that Bertelsmann should be liable (for tens of billions of dollars) for contributory/vicarious copyright infringement stemming from its loans extended to the Napster file-sharing service;
Orkin, et al. v. Taylor – On behalf of Elizabeth Taylor, successful defense of ownership of a painting against claims arising out of alleged forced sale attributed to Nazi persecution. Won dismissal of all claims; first federal appellate decision to hold there is no implied federal private right of action under 1998 Holocaust Victims Redress Act and related legislation; affirmance of first federal court decision to dismiss Holocaust art restitution claims on statute of limitations grounds;
Defending the Empire State Development Corporation (ESDC), the parent entity of the Lower Manhattan Development Corporation (LMDC), in an Article 78 proceeding before the New York Supreme Court. New York City television station NY1 News sought under the Freedom of Information Act (FOIA) access to videotaped discussions between New York Governor George Pataki, New York City Mayor Michael Bloomberg, former New York City Mayor Rudolph Giuliani and the LMDC World Trade Center Memorial Jury, the entity charged with picking the World Trade Center Memorial. The Judge's ruling is the first opinion that has ever extended FOIA protection to private citizens that were not compensated for the services that they rendered on behalf of a public agency;
MFS Securities Corp. v. Securities and Exchange Commission – Successfully argued on behalf of New York Stock Exchange, Inc. before the Second Circuit to affirm the SEC's dismissal of an application by MFS Securities Corp. alleging that New York Stock Exchange, Inc. had wrongfully terminated its NYSE membership status;
Frydman v. Credit Suisse First Boston – Defended Credit Suisse First Boston (CSFB) in an action alleging that it violated claimed contractual and other duties in connection with the plaintiffs' efforts to acquire Starrett Corporation. We initially obtained dismissal of a number of the plaintiffs' claims, and later obtained summary judgment in the trial court on all remaining claims for lack of evidence and causal injury.
Mr. Bloom has also written numerous appellate briefs on issues such as e-book publication rights, the private-figure libel fault standard, secondary copyright and trademark infringement, and copyright fair use, as well as amicus briefs to the US Supreme Court on behalf of the Association of American Publishers and other media and First Amendment organizations in cases including Reno v. ACLU, Ashcroft v. Free Speech Coalition, United States v. American Library Association, United States v. Stevens, and United States v. Alvarez. Mr. Bloom has also represented museums, dealers, auction houses, and trade associations in several prominent cases involving disputed ownership of cultural property. Mr. Bloom has been recognized as a leading lawyer in the area of Intellectual Property Litigation by New York Super Lawyers.
Mr. Bloom has published articles on a variety of First Amendment and intellectual property subjects such as public forum analysis, food libel laws, publicity rights, the interplay of copyright law and technology, keyword advertising litigation, and the DMCA. Mr. Bloom is author of the chapter on US copyright law in International Copyright Law (Globe Law and Business 2013). He has also lectured and written on the subject of due diligence by art purchasers and is author of the chapter on stolen art in the Art Law Handbook (Aspen 2000). Since 1998 he has served as Executive Editor of Bright Ideas, the newsletter of the Intellectual Property Law Section of the New York State Bar Association and is a member of the Section's Executive Committee.
Mr. Bloom is a 1984 summa cum laude graduate of Princeton University and received an M.A. in History of Art from Yale in 1987. He is a 1991 graduate of the New York University School of Law.
Speaking Engagements, Latest Thinking, Firm News & Announcements
Fair Use and First Amendment Issues

Speaker(s): Bruce Rich, Benjamin E. Marks and Jonathan Bloom

June 24, 2015 — New York, New York — Part of Weil's 2015 Technology, Intellectual Property & Media Lunchtime Seminar Series.

Center for Intellectual Property Webinar Series: Implications of the Landmark GSU Case Decision on Educational Fair Use

Speaker(s): Jonathan Bloom — August 22, 2012 — Webinar
Firm News & Announcements