Biography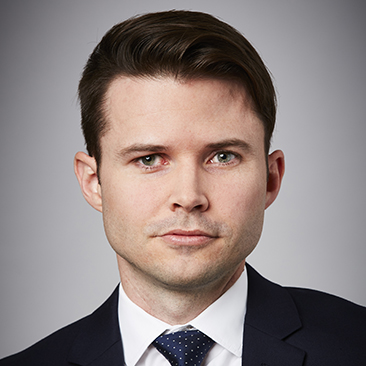 John Stratford's practice focuses on complex commercial litigation, including trade secret, employee mobility, business torts, unfair competition, intellectual property, and high-stakes contract disputes in both state and federal courts, as well as transactional risk assessment. Mr. Stratford has represented clients in a broad range of industries, including software, media and entertainment, insurance, health care, technology manufacturing, consumer electronics, and investment banking.
Mr. Stratford regularly conducts research and publishes on issues related to the intersection of technology and the law, including trade secrets and cybersecurity. Mr. Stratford also assisted in the release of Weil's inaugural survey of U.S. state data breach notification laws.
From February 2016 to February 2017, Mr. Stratford was seconded to Panasonic Corporation's Intellectual Property Licensing Group in Osaka, Japan, where he advised the company on a variety of dispute and transactional matters.
Mr. Stratford also maintains an active pro bono practice with a focus on prisoners' rights issues, having most recently worked with the Innocence Project as well as on a civil litigation matter involving a prisoner's First Amendment claims relating to freedom of religious expression.
Mr. Stratford graduated from the University of California at Santa Barbara with a B.A. in Global Studies and earned his J.D. cum laude from the Northwestern University School of Law, where he served as an editor on the Journal of Criminal Law and Criminology and as co-president of the Intellectual Property Law Society. Prior to attending law school, Mr. Stratford worked in entertainment software production at LucasArts in San Francisco.
Speaking Engagements, Latest Thinking, Firm News & Announcements
Protecting Your Trade Secrets Abroad Speaker(s): Christopher J. Cox and John Stratford

September 28, 2017 — Webinar — In this episode of Weil's Trade Secret Webinar series, partner Christopher Cox and associate John Stratford discuss how to navigate China's new cybersecurity law and what it means for your business, as well as the extra-territorial reach of the Defend Trade Secrets Act (DTSA).

Legal Landscape: Emerging Issues Worldwide for CIOs

Speaker(s): Christopher J. Cox and John Stratford — May 17, 2017 — Mountain View, California
Firm News & Announcements