Biography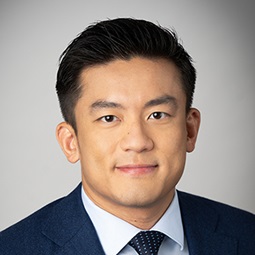 John Ren is an associate in Weil's Antitrust/Competition practice. He focuses on civil antitrust, class action, and other complex litigation, as well as transactional regulatory clearance and antitrust counseling.
John has experience at all phases of litigation, and has drafted key dispositive motions, overseen discovery, participated in depositions and in-court hearings, and helped prepare appellate oral arguments.
John's recent experience includes serving on Weil teams representing:
Pilgrim's Pride in a lawsuit alleging that poultry producers and others conspired to suppress wages and other compensation for poultry plant workers. Plaintiffs allege that Pilgrim's and others effectuated their alleged conspiracy through the use of industry benchmarking services and other information exchanges.
Guardant Health in a patent infringement litigation brought against Personal Genome Diagnostics in Delaware federal court.
Hilton in a nationwide antitrust class action filed against Hilton and other major hotel chains alleging that that defendants conspired to eliminate competition for branded keyword search advertising against each other, illegally raising consumers' costs to find and book hotel rooms and seeks damages and injunctive relief under the Sherman Act.
Prior to joining Weil, John served as a litigation associate at another international law firm.
John obtained his B.A., magna cum laude, from Rutgers University, where he received the John C. Daniels Award for outstanding performance in economics. He obtained his J.D. from Cornell Law School, where he served as Teaching Assistant for the antitrust course.