Biography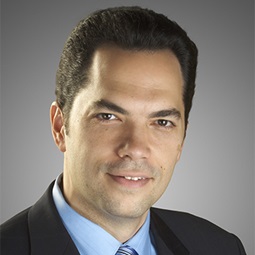 John P. Mastando III is a partner in Weil's Complex Commercial Litigation practice group and Co-Head of the Firm's Insurance Litigation practice. John has successfully represented corporate clients in a wide range of disputes, including insurance, reinsurance, antitrust, intellectual property, contract, partnership, fraud, and unfair and deceptive acts and practices matters. He is well-versed in all phases of litigation, including trials and appeals, and has particularly extensive experience in bankruptcy litigation, nationwide class actions, and ICC arbitrations.
John has been counsel to clients in numerous industries, including insurance, private equity, electronics, financial services, banking, telecommunications, television, and internet and e-commerce. Notable representative clients include General Electric, Genworth Financial, Sanofi, Farmers Insurance Group, Capital One, ESPN, General Electric Financial Assurance, C-III Asset Management, General Growth Properties, Inc., Matsushita Electric Industrial Co., Ltd., Washington Mutual, Inc., Citigroup, baazee.com (now eBay India), GE Lighting, First Colony Life Insurance Company, Credit Suisse First Boston, Conseco Senior Health Insurance Company, Conseco Life Insurance Company, baazee.com (StarTV), GE Aviation, Penn Treaty Network America Insurance Company, The Travelers Insurance Company, InfoNXX, Ronald S. Lauder Communications, Inc., and Gen3 Partners.
His experience includes:
Winning numerous dismissals, affirmed in several appeals before the Eleventh Circuit, for Farmers Insurance in the Auto Body MDL, which encompasses dozens of cases across the country brought by auto repair shops alleging that Farmers and a number of other insurers artificially suppress reimbursement rates for auto body repairs, in violation of federal antitrust and state law.
Winning the voluntarily dismissal for Genworth of a purported nationwide class action filed in the Northern District of Ohio related to the optional inflation rider on Genworth long-term care insurance policies.
Securing dismissals with prejudice, affirmed on appeal, of all claims in multi-hundred million dollar industry-wide cases in which qui tam plaintiffs alleged major insurance companies, including client Farmers Insurance, violated the False Claims Act for allegedly failing to reimburse the government for payments it made to Medicare beneficiaries – in accordance with the Medicare Secondary Payer statute.
Serving as co-lead Counsel for Sanofi in obtaining a trial victory in a contractual dispute with Sun Pharmaceutical Industries over a settlement in a Hatch-Waxman patent infringement litigation related to Eloxatin, Sanofi's branded colorectal drug treatment product with annual sales in excess of $1 billion. Following expedited discovery, an evidentiary hearing and pre- and post-trial briefing, the district court agreed with Sanofi's interpretation of the parties' settlement agreement and held that Sun was enjoined from selling its generic version of Eloxatin® until August 2012. The Federal Circuit dismissed Sun's appeal of the district court's ruling as moot.
Defeating plaintiffs' motion for preliminary injunction against C-III Asset Management with respect to an event of default in a commercial mortgage secured against property owned by plaintiffs.
Defeating plaintiffs' motion for class certification against Farmers Insurance Company, Inc., Mid-Century Insurance Company, and Truck Insurance Exchange. The plaintiffs had challenged our clients' payment of medical expense benefits to policyholders that were based on amounts paid by Medicare or private health insurers, alleging that these payment practices breached policyholders' automobile insurance contracts, which provided for the payment of "reasonable expenses" for "necessary medical services." The court denied plaintiffs' motion in its entirety, specifically finding that individualized issues predominated over any common ones and that both named plaintiffs were inadequate class representatives.
Securing several major victories, including on a motion to dismiss and a motion for class certification, for clients Farmers Insurance Exchange and Mid-Century Insurance Company in a putative class action in Colorado federal court asserting claims of breach of contract, declaratory relief, and statutory and compensatory damages arising out of adjustments allegedly made to medical payment claims under certain auto insurance policies.
Serving as co-lead counsel in the successful defense of baazee.com and its principals in a case seeking over $100 million in damages and asserting claims for breach of oral contract, misappropriation of partnership opportunity, misappropriation of trade secrets, fraud, negligent misrepresentation, conversion and related claims. Won a complete defense verdict following a jury trial held in the United States District Court for the Southern District of New York.
Representing Matsushita Electric Industrial Co, Ltd. (MEI) in an antitrust case in the District of Delaware arising out of MEI's licensing of patents necessary for the manufacturing of DVDs. Following discovery, including numerous depositions in both the U.S. and Japan, the court granted MEI's motion for summary judgment.
Winning summary judgment on behalf of Travelers Insurance Company in a class action in federal court in New Jersey asserting claims for breach of contract in connection with premium rates for long-term care insurance policies.
Serving as co-lead trial counsel in connection with trial and other aspects of the confirmation of the plan of reorganization of Washington Mutual, Inc., whose bankruptcy filing represented the second largest bankruptcy and the largest commercial bank restructuring in US history. WMI's chapter 11 plan confirmation process was highly contested, with numerous disputes over the reorganization intensifying in the spring of 2010 and continuing into 2012.
Securing a series of victories for Washington Mutual, Inc. (WMI) in a putative class action alleging that WMI was directly and indirectly liable for the acts of its former subsidiaries, including Washington Mutual Bank (WMB), for charging certain fees prior to satisfaction and settlement of certain types of consumer loans. Nationwide class actions had been certified against WMB and WMI (prior counsel had handled the class certification motions). After being retained as counsel for WMI, Weil engaged in dispositive motion practice and ultimately filed a Rule 23(f) petition with the Second Circuit seeking to decertify the nationwide class. While the petition was pending, Weil negotiated a very favorable settlement, which was approved by the bankruptcy court and federal court in New York. Certain objectors appealed to the Second Circuit, which affirmed the district court's final approval order in its entirety.
Successfully securing the voluntary dismissal of a purported nationwide class action alleging that GE Money Bank (GEMB) violated the Fair Housing Act and the Equal Credit Opportunity Act based on, among other things, plaintiffs' claim that GEMB's alleged "policy" of allowing mortgage brokers the "discretion" to impose charges in connection with mortgage loan origination led to minority borrowers being charged disproportionately higher interest rates and fees.
Serving as co-lead litigation counsel in the United States Bankruptcy Court for the Southern District of New York in connection with various litigation matters that arose in the chapter 11 bankruptcy of General Growth Properties, Inc. (GGP), the second largest mall owner in the United States. GGP successfully emerged from bankruptcy in late 2010 pursuant to a plan that provided a significant recovery to equity and payment in full to creditors.
Serving as co-lead counsel for First Colony Life Insurance Company and General Electric Capital Assurance Company in the defense and settlement of nationwide class actions asserting claims for breach of contract, failure to disclose and violations of state unfair and deceptive trade practices statutes.
Representing Conseco Life in insurance matter involving allegations of fraud, negligent misrepresentation, negligent hiring and supervision, bad faith and violations of the Texas Deceptive Trade Practices Acts. Plaintiffs claimed over $50 million in purported damages. Following almost two years of heated discovery, achieved favorable settlement for Conseco after filing of dispositive motions.
Representing Conseco Senior Health Insurance Company ("Conseco") in a nationwide class action, involving over 750,0000 Conseco policyholders, filed in the Court of Common Pleas in Philadelphia, Pennsylvania. The case concerned allegations that Conseco had improperly raised the premiums payable by policyholders of long-term care insurance, originally issued by American Travelers and related companies (ATL), which was purchased by Conseco in 1996. The complaint alleged that at the time the policies were issued by ATL, the premiums were "low balled" in order to induce potential customers to purchase ATL policies, rather than higher priced policies. The parties ultimately reached a nationwide settlement resolving the claims of the 750,000 member class, which was approved by the Court despite the objection of numerous state Attorneys General and the American Association of Retired Persons.
Representing Penn Treaty Network America Insurance Company and Penn Treaty American Corp. in defense of state-wide class action asserting claims for fraud, negligent misrepresentation, breach of fiduciary duty, breach of the duty of good faith, restitution and reformation.
Outside of his active practice, John is involved in a broad array of professional, media and scholarly organizations. He was a member of the Committee on Insurance Law of the Association of the Bar of the City of New York (ABCNY) from 2008-2011. He was also a member of the Law360 Insurance Editorial Advisory Board from 2012-2013, and was featured in Law360's Q&A series focusing on insurance litigation developments (available here). He has been named a New York Metro Super Lawyer from 2018 – 2021.
John currently is a member of the Committee on Professional and Judicial Ethics of the ABCNY, served as secretary of this Committee from 2006-2008, and was also a member from 2002-2005. In 2021, John was appointed to the Executive Committee of the Commercial & Federal Litigation Section of the New York State Bar Association. He also serves as Co-Chair of the Ethics & Professionalism Committee of the New York State Bar Association. John is also a member of the litigation sections of the American Bar Associations.
In 2016, John was appointed as an Adjunct Professor at Columbia University Law School, where he will teach a course on Professional Responsibility. He earlier served as a guest lecturer there, and has also taught numerous programs at PLI, the ABCNY, and the New York State Judicial Institute, among other organizations.
At Weil, John has lectured on numerous topics, including ethics, discovery, and the enforceability of liquidated damages, and he has been a frequent instructor in deposition and evidence workshops. John is also a member of Weil's Hiring and Ethics Committees, and was a Summer Associate Program coordinator for many years.
From December 1999-May 2000, John was seconded to Citigroup, where he reported to the General Counsel – Litigation on all aspects of numerous matters.
From 1997-1998, John clerked for the Honorable Federico A. Moreno, U.S. District Judge in the United States District Court for the Southern District of Florida, where he worked on all aspects of more than 200 civil and criminal matters, including numerous jury trials.
John received his J.D. from Columbia University School of Law, where he was a Harlan Fiske Stone Scholar and an associate editor of the Columbia Human Rights Law Review and A Jailhouse Lawyer's Manual. John graduated cum laude from Columbia College, Columbia University with a B.A. in Political Science.
Awards and Recognition, Latest Thinking, Firm News & Announcements
Firm News & Announcements