Biography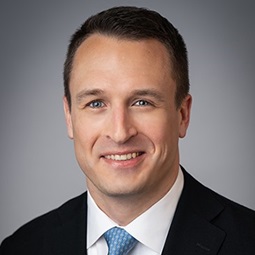 John is an associate in the Restructuring Department of the Weil's New York Office.  John received his J.D. from Georgetown University Law Center, and his B.A. in Political Science from Tulane University. He maintains an active pro-bono practice, focused primarily on matters of criminal justice and civil rights. Before attending law school, John taught secondary school as a Teach for America Corps Member.
John has been a member of teams representing various parties in a number of in-court restructurings, including:
Debtor/Company Side Experience:
Scandinavian Airlines, an airline holding company based in Sweden in connection with its restructuring efforts.
Latest Thinking
Winter in June: Distress in the Crypto Industry and Potential Regulatory Responses Blog Post — Weil Restructuring — By Ronit J. Berkovich and John Marinelli — August 16, 2022

A recent downturn in the price of cryptocurrencies has rippled through the crypto industry, resulting in a number of major insolvencies that are sure to raise novel issues of law. This piece explores the events that lead to this "Crypto Winter" and reviews several proposals for federal regulation aimed at limiting risks in the industry. As officials grapple with how best to regulate the sector, the Crypto Winter will likely result in major changes to the governance of cryptocurrencies. ...