Biography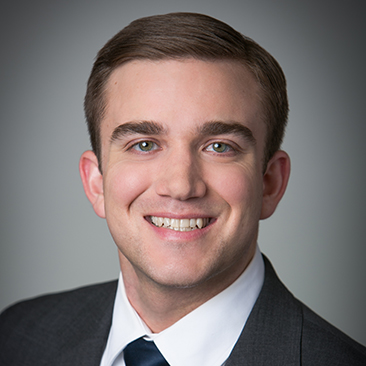 John Kleinjan is an Executive Compensation & Benefits associate in Weil's Tax Department and is based in New York. Mr. Kleinjan participates in the representation of firm clients with respect to the executive compensation, employee benefits and ERISA issues in mergers, acquisitions, dispositions, initial public offerings and other strategic transactions.
Mr. Kleinjan has been part of the teams advising:
Advent International in its acquisition of Definitive Healthcare, LLC; in Culligan International Company's acquisition of OASIS Corporation; in Serta Simmons Bedding LLC's merger with Tuft & Needle; and in Noosa Yoghurt, LLC's merger with Sovos Brands
American Securities in its $2.5 billion take-private acquisition of Air Methods Corporation and sale of Tekni-Plex, Inc.
Antin Infrastructure Partners in its acquisition of FirstLight Fiber and in FirstLight Fiber's acquisition of Maine Fiber Company
Aterian Investment Partners in its acquisition of Pioneer Metal Finishing, LLC
Avista Healthcare Public Acquisition Corp., a SPAC sponsored by Avista Capital Holdings, in its stock-for-stock merger with Organogenesis Inc.
Blackstone and Goldman Sachs Merchant Banking Division in their $1.9 billion sale of Ipreo Holdings LLC
Bollé Brands, Inc. (a portfolio company of A&M Capital Advisors Europe) in its take-private of SPY Inc.
Brookfield Asset Management Inc. and Brookfield Property Partners L.P. (BPY) in BPY's $14.4 billion acquisition of the approximately 66% of common stock that it did not already own of GGP Inc. (f/k/a General Growth Properties Inc.)
Ditech Holding Corporation (f/k/a Walter Investment Management Corp.) in its sale of Ditech Financial LLC to New Residential Investment Corp. and sale of Reverse Mortgage Solutions, Inc. to Mortgage Assets Management, LLC
EQT Partners and its portfolio company Sivantos Pte. Ltd. in its acquisition of TruHearing, Inc.
Getty Images Inc. in the acquisition by the Getty family of all of the equity interests in Getty Images held by The Carlyle Group for cash plus units that provide Carlyle with an ongoing financial interest
Goldman Sachs Merchant Banking Division in its acquisition of Restaurant Technologies, Inc.
Gores Holdings II, a SPAC sponsored by an affiliate of The Gores Group, in its transaction with Verra Mobility Corporation, with an initial enterprise value of approximately $2.4 billion
inVentiv Health, Inc. in its $4.6 billion merger with INC Research Holdings, Inc. creating Syneos Health, Inc.
Jefferies Financial Group Inc. in its approximately $165 million acquisition of the remaining 30% shareholding interest it didn't already own in HomeFed Corporation
Kainos Capital in its acquisition of good2grow LLC
Koshidaka Holdings Co., Ltd. in the U.S. aspects of its acquisition of Curves and of Curves for Women II, L.C.
The Kroger Company in its sale of its Turkey Hill business to Peak Rock Capital
Lee Equity Partners in its investment agreement with McLarens
Lindsay Goldberg in its acquisition of Big Ass Solutions and in its sale of its equity interest in Aptitude Investment Management LP
Nexeo Solutions, Inc. in its $2 billion sale to Univar Inc. and the $640 million sale of Nexeo Solutions Plastics to One Rock Capital Partners
Oak Hill Capital Partners in its acquisition of EPIC Insurance Brokers and Consultant and in EPIC's acquisitions of Prime Risk Partners Inc., Frenkel & Company and Integro Holdings Inc.
OMERS Private Equity and Berkshire Partners in their $3.85 billion sale of Husky IMS International Ltd.
ORIX USA Corporation (a subsidiary of ORIX Corporation) in its acquisition of Lancaster Pollard Holdings, LLC and ORIX Capital Partners in its acquisition of Peak Utility Services Group, Inc.
PJT Partners Inc. in its acquisition of CamberView Partners Holdings, LLC
Providence Equity Partners in its growth equity investment in TAIT, LLC (f/k/a TAIT Towers Inc.)
Reorg Research, Inc. (at the time, a portfolio company of Susquehanna Growth Equity) in its sale to Warburg Pincus
Transaction Committee of the Board of Directors of Reynolds American Inc. in Reynolds' $60.6 billion sale to British American Tobacco p.l.c. (BAT) of the 57.8% of Reynolds stock that BAT did not already own
Sanofi in its $11.6 billion acquisition of Bioverativ Inc.
SoftBank Group Corp. in its $3.3 billion acquisition of Fortress Investment Group LLC
TPG Capital in its minority investment in Rodan + Fields
Mr. Kleinjan received his J.D. from Emory University School of Law and his B.S., cum laude, from Florida State University.
Firm News & Announcements
Firm News & Announcements