Biography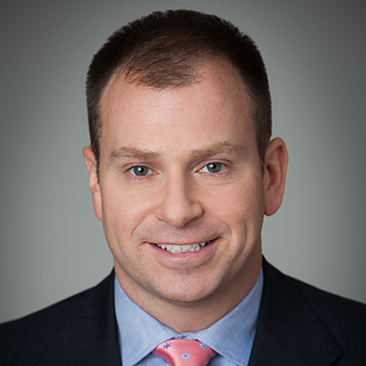 John Thomas Goldman is counsel in Weil's Real Estate practice, where he focuses on real estate and infrastructure transactions. Mr. Goldman has represented sponsors, government agencies, public companies, investors, institutional lenders, and commercial real estate owners and operators in all forms of commercial real estate investment, disposition, development, operation, and financing. He has significant experience with major infrastructure projects, joint venture investment and development, public company REIT spin-offs, mezzanine and construction lending, portfolio loan facilities, data center transactions, complex and distressed collateral and assets, real estate-related M&A, and gaming and hospitality investment, development, financing, operation, acquisition, and disposition.
Mr. Goldman has spent significant time representing REITs and other real estate owners and investors, as well as lenders, in the restructuring and de-leveraging of substantial real estate portfolios. He has also played key roles in significant public company REIT spin-off transactions including Weil's representation of the Independent Board of Directors of Sears Holding Corp. in the spin-off of Seritage Growth Properties as well as Weil's representation of MGM Resorts International in the creation of MGM Growth Properties.
Mr. Goldman has been a key team member on Weil's extensive representation of the Port Authority of New York and New Jersey, advising on and negotiating major strategic real estate transactions and infrastructure development, as well as significant policy issues and leasing matters with major marine container terminal tenants and ocean carriers.
Throughout his career, Mr. Goldman has handled the real estate aspects of numerous major M&A transactions for General Electric Company, including the $11.6 billion sale of GE Plastics to SABIC, which involved hundreds of real estate assets around the world; the $37.25 billion joint venture transaction with Comcast for ownership of NBC Universal, which involved theme parks, major television production facilities, antenna sites, and 1.3 million square feet of office, studio, and production facilities at Rockefeller Center; and GE's spin-off and IPO of Synchrony Financial.
Mr. Goldman has also worked on several significant joint venture transactions for Tishman Speyer Properties with sovereign wealth funds, pension funds and other international investors involving development, trophy assets and complicated U.S. and international tax and regulatory structuring requirements.
Mr. Goldman is a member of the Board of Directors and Governance Committee Chair of The Guidance Center of Westchester, a nonprofit, community-based organization founded in 1942 that is dedicated to helping clients of all ages overcome psychological, social and cultural barriers as they strive to develop brighter futures by providing a broad range of social services including Universal Pre-K and Therapeutic Nursery School, Mental Health Services, Substance Use Services, Housing Services and College and Career Counseling.
Firm News & Announcements
Firm News & Announcements