Biography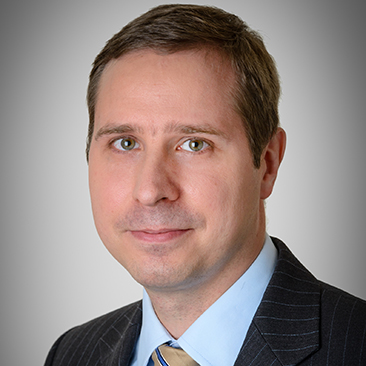 Jiří Kindl is a Corporate partner resident in Weil's Prague office. He graduated summa cum laude from Charles University School of Law in Prague. He also studied law at the University of Limerick (Ireland) and completed, with distinction, a postgraduate master's degree at the Faculty of Law of University of Oxford (University College). At Oxford he received the Moncton Chambers Prize in Competition Law, the Winter Willliams European Business Regulation Prize, and the Clifford Chance Prize for the Best Performance in M.Jur. in 2006.
Mr. Kindl has authored numerous articles on competition law and commercial law issues for various Czech and foreign legal journals, and lectures on competition law at the Faculty of Law, Charles University in Prague. He is a co-author of a university textbook on competition law in the Czech Republic, the leading commentary to the Czech 2001 Competition Act, and a monograph on 'Cartel and Distribution Agreements', and also a regular contributor to Concurrences / e-Competitions Bulletin. Mr. Kindl has been repeatedly listed among the top competition/antitrust lawyers in the Czech Republic by Chambers Europe, PLC–Cross-border Competition: Which Lawyer?, IFLR Guide to the World's Leading Competition & Antitrust Lawyers and Best Lawyers.
Mr. Kindl's practice focuses in particular on Czech and EU competition law and general business regulation matters. He has represented clients in high-profile cases before the Office for Protection of Competition (OPC) and Czech administrative courts, and also has experience with proceedings before the European Commission and with private competition litigation before Czech civil courts. He, for example, advised SABMiller in connection with merger between SAB and Miller Brewing Company, as well as Czech Airlines in obtaining clearance for its contemplated acquisition of Travel Service, the largest Czech charter carrier, from the OPC. He also has advised Pilsner Urquell (Plzeňský Prazdroj) in connection with numerous proceedings and investigations by OPC into various business practices, including successful clearance of single branding vertical on-trade agreements. He also represented OMV in an investigation of an alleged price-fixing conspiracy in the Czech fuel market, and Czech Railways in several abuse of dominant position cases before the OPC, which involved alleged abusive pricing practices. Other clients that Mr. Kindl has provided legal services and advice on various antitrust and state aid matters include ČEZ (the Czech energy incumbent), Czech Post, EVRAZ Vítkovice Steel, Telefónica Czech Republic, Eastern Sugar, the City of Prague, the Czech Ministry of Transport, the Czech Ministry of Finance, and Palivový kombinát Ústí, Ústecký region.
In addition to his antitrust practice, Mr. Kindl regularly advises clients, including Czech Railways, the Czech Ministry of Transport, the Road and Motorway Directorate of the Czech Republic, the Railway Infrastructure Administration, and ČEZ Group, on various public procurement and other regulatory matters, including complex PPP projects, such as the biggest Czech PPP road project – the D3 Highway, and construction related proceedings.
Mr. Kindl's practice also focuses to a large extent on arbitration and litigation and he has participated in a number of complex, high-profile litigations. For example, he advised ČEZ in a successful ICC arbitration lawsuit against the Republic of Bulgaria in connection with the privatization of Bulgarian electricity distribution companies, as well as in connection with disputes relating to brown coal (lignite) deliveries by Czech Coal Group and Sokolovska uhelna company. He participated in the successful defense of the Czech Ministry of Finance in the BIT investment claim lodged by Invesmart in connection with the failure of Union Bank, and also participated in arbitration proceedings initiated against the Czech Republic by ČSOB, the Czech banking group, in connection with Investiční a poštovní banka (IPB) restructuring agreements. Mr. Kindl advised EVRAZ Vítkovice Steel in a complex dispute with ArcelorMittal Ostrava (part of the ArcelorMittal group) over the pricing of hot metal supplies for client's steel-making facilities, and also advised Nomura in various legal proceedings against ČSOB in connection with ČSOB's takeover of IPB.
Awards and Recognition, Speaking Engagements, Latest Thinking
Jiri Kindl included as Elite in competition by Global Competition Review and also included in Who's Who Legal: Competition

Award Brief — GCR, Global Competition Review 2018

Jiri Kindl included in Band 1 as the ranked lawyer for Competition/Antitrust in the Czech Republic

Award Brief — Chambers Europe 2018

Jiri Kindl Named a "Best Lawyer" for Antitrust in the Czech Republic

Award Brief — US News and World Report Best Lawyers 2012

Jiri Kindl Named a "Recommended" Lawyer for Competition/Antitrust in the Czech Republic

Award Brief — PLC Which lawyer Yearbook 2012

Jiri Kindl named "Leading" Lawyer for Competition/Antitrust in the Czech Republic

Award Brief — Chambers Europe 2012
Do compliance programs make sense from a practical point of view? What sense? How to support them?

Speaker(s): Jiri Kindl

January 31, 2018 — Prague — Seminar organized by Czech Compliance Association

Sharing Economy Platforms – Thoughts on Competition and Regulation

Speaker(s): Jiri Kindl

December 15, 2017 — Prague — Workshop organized by Common Law Society and Czech Society for European and Comparative Law at Faculty of Law, Charles University