Biography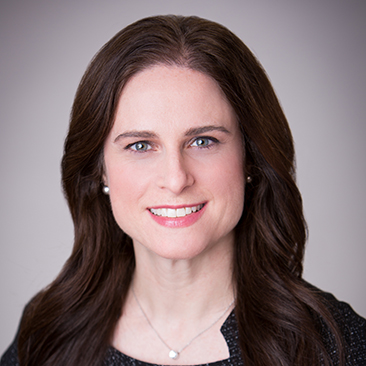 Jill Frizzley is counsel in the Business Finance & Restructuring Department at Weil, Gotshal & Manges LLP. Ms. Frizzley has extensive experience representing debtors, creditors, investors and acquirers of assets in chapter 11 cases and out-of-court restructurings domestically and in cross-border contexts. Her clients have included upper middle market distressed companies across various industry sectors, large institutional bank lenders and distressed funds. She also has represented various parties in connection with the purchase and sale of assets in non-distressed matters.
Turnarounds & Workouts has recognized Ms. Frizzley as an "Outstanding Young Restructuring Lawyer" for 2014.
Ms. Frizzley has been involved in numerous in-court and out-of-court restructuring matters for clients including:
Angelica Corporation, a leading healthcare linen and medical laundry servicer, in its chapter 11 case and related asset sale to KKR
Official Committee of Unsecured Creditors in the chapter 11 cases of leading solar power company

SunEdison, Inc.

; listing assets of $20.7 billion and liabilities of $16.1 billion, SunEdison's chapter 11 filing was the largest bankruptcy of 2016.
Tidewater in its out-of-court debt restructuring
Various private equity funds in loan-to-own strategies across industries
Coldwater Creek, in its chapter 11 cases of eight affiliates
Textron Inc. in its acquisition of Beech Holdings, LLC, the parent of Beechcraft Corporation, shortly after Beechcraft's emergence from chapter 11
Deutsche Bank, Morgan Stanley and other arrangers in over $4 billion in DIP and exit financings for American Airlines, Inc.
IceArizona AcquisitionCo., LLC, an entity through which a consortium of Canadian and US investors completed a leveraged acquisition of the Phoenix Coyotes hockey club from the National Hockey League
Agent in connection with restructuring/refinancing of first lien debt of Physiotherapy Associates Inc.
Cinram International, in its chapter 15 cases and sale of substantially all assets
Media General in its sale of newspaper assets to and financing agreements with Berkshire Hathaway
Provo Craft & Novelty, Inc. in its out-of-court recapitalization
Citibank, secured agents in connection with the chapter 11 cases of Capmark Financial Group
American Axle & Manufacturing in its out-of-court restructuring
Delphi Corporation, as special bankruptcy counsel, in its chapter 11
Citibank, N.A., as administrative agent for the $400 million senior secured super-priority debtor in possession financing for Chemtura Corporation and its domestic subsidiaries
Remy International, Inc. and 26 other affiliates in their prepackaged chapter 11 recapitalization
Silver Point Finance, LLC, as agent for first and second lien credit facilities in loan-to-own strategy in the chapter 11 case of GBGH, LLC (US holding company of UK power project companies)
Citibank, N.A. in connection with the restructuring of the $32 billion third-party asset-backed commercial paper market in Canada
Pope & Talbot and 14 other affiliates in their U.S. chapter 11 cases and sale of substantially all the assets of their lumber business
Special Committee of Board of Directors of BioVeris Corporation with respect to asset sales to related third party (CEO) in connection with merger with Roche
Spiegel Inc., Eddie Bauer, Inc. and Newport News, Inc. and 17 other affiliates, major U.S. and international retail and catalog merchants, in their chapter 11 reorganizations and sale of substantially all the assets of Spiegel and Newport News
Ms. Frizzley is a member of the American Bankruptcy Institute, International Women's Insolvency & Restructuring Confederation, Turnaround Management Association and American Bar Association.
Awards and Recognition, Firm News & Announcements
Jill Frizzley Named One of the "Outstanding Young Restructuring Lawyers" in the U.S.

Award Brief — Turnarounds & Workouts
Firm News & Announcements