Biography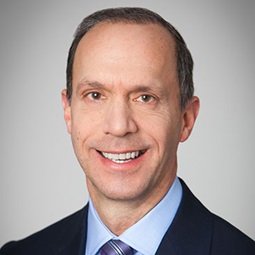 Jeffrey Klein is a partner in Weil's Employment Litigation Practice Group, which he headed for 25 years, and a prominent sports attorney. He is best known for collaborating with leading companies and prominent sports figures to craft impeccable strategies to address their most challenging business and legal issues. While
Jeffrey
's advice frequently results in favorable under-the-radar resolutions, he also has commanded an impressive track record as a first-chair trial lawyer in high-stakes litigations that have changed industry practices and generated considerable national press.
Jeffrey has consistently received the elite Band 1 rankings for many years in each of Chambers Global and Chambers USA, as well as top-ranked nationwide "Leading Lawyer" rankings in several practice areas in Legal 500. Since its inception, he has been named annually among Lawdragon's "500 Leading Lawyers in America", and Human Resources Executive's "100 Most Powerful Employment Attorneys," and its successor list, "500 Leading U.S. Corporate Employment Lawyers." Benchmark Litigation honored Jeffrey as its 2019 Labor & Employment Attorney of the Year.
In the employment arena, Jeffrey focuses his practice on complex employment discrimination claims, wage and hour claims, ERISA and related employee benefits litigation matters, and trade secrets and restrictive covenants disputes, including in the class action, investigation, arbitration, trial, and mediation contexts. He also counsels corporate boards, special committees, and senior executives of public companies with respect to internal investigations and sensitive human resources and related corporate governance matters, including of late, reverse discrimination claims, allegations of misconduct, whistleblower claims, and preventative employment training. He regularly serves as outside employment counsel for a wide range of global, publicly traded corporations, private equity firms, and other organizations, including GrubHub, Godiva Chocolatier, Mastercard, Signet Jewelers, Tiffany, UnitedHealth Group and Wyndham Destinations.
In the sports arena, Jeffrey represents some of the world's most well-known and admired athletes, sports organizations and front-office personnel, as well as major corporations and celebrities. Some of his clients include basketball phenom and NBA number 1 draft pick Zion Williamson, football coach Jim Harbaugh, women's basketball legend and Hall of Famer Nancy Lieberman, Major League Baseball Hall of Famers Dave Winfield and Joe Torre, the University of Notre Dame, and corporate clients including Under Armour, the YES Network, and the Nicklaus Companies.
His notable representative experience includes:
Discrimination Litigation
Jock v. Sterling – Representing Sterling Jewelers in a putative class action brought by female sales employees who claim sex discrimination in pay and promotions under the Equal Pay Act, Title VII and the Age Discrimination in Employment Act. Obtained favorable ruling that, among other things, denied certification of Claimants' Title VII intentional discrimination claims, and rejecting claims that our client operated under a general policy of discrimination against female store employees in pay and promotion. The class in Jock, if certified, would be the largest in the country. Also represented Sterling in a separate matter commenced by the EEOC that made many of the same allegations as Jock.
Tarmy v. Mastercard – Successfully defended Mastercard against discrimination and retaliation claims brought by a former executive under the Americans with Disabilities Act, Family Medical Leave Act and the New York Human Rights Law. Obtained a complete defense jury verdict on all claims, in addition to obtaining damages in favor of Mastercard on counterclaims for breach of fiduciary duties.
Rowe Entertainment, Inc. v. William Morris Agency – In a multi-hundred million dollar class action brought by minority concert promoters alleging race discrimination and antitrust violations, secured landmark ruling on cost-shifting in e-discovery – the predecessor to the same court's Zubulake decision. Ultimately obtained summary judgment, affirmed by the Second Circuit.
McReynolds v. Merrill Lynch & Co., et al. – Won the dismissal of a putative class action litigation alleging a nationwide practice of race discrimination in a retention bonus program. This action was of considerable importance to the financial services industry, and presented a question of first impression with respect to intentional discrimination in the creation of retention bonus programs.
Restrictive Covenants and Trade Secrets Litigation
Kohl's Department Stores Inc. v. Janet Schalk – Defeated a motion for a temporary injunction in Wisconsin state court by Kohl's seeking to block Ms. Schalk from commencing employment with competitor Hudson's Bay Company, as Chief Information Officer. After a two-day hearing, the Court found that Kohl's failed to demonstrate that the restriction on Ms. Schalk was reasonably necessary for the protection of Kohl's business interests.
Aon v. JLT Specialty Insurance Services Inc. – Representation of Jardines Lloyd Thompson and its U.S. affiliate and senior executives in connection with allegations of violations of non-compete agreements associated with the departure of a large number of Aon employees amidst allegations of a "coordinated effort" to raid Aon clients and employees. The case was successfully resolved with no entry of any adverse court ruling.
Mastercard v. Kelly – Obtained court-ordered injunction to preclude a senior executive from immediately commencing employment at American Express.
Exante Bank v. Mason – Lead counsel in successful enforcement of a two-year non-competition agreement following a four-day preliminary injunction trial to prevent the former president of an industrial bank from commencing employment with the bank's principal competitor.
Alliant Insurance Services – Representation of Alliant in lawsuits in New York and California involving allegations of misappropriation of trade secrets and aiding and abetting breaches of fiduciary duty, related to the departure of a group of sixty Aon employees for Alliant. In the California actions, successfully obtained partial summary judgment rejecting Aon's attempt to enforce employee non-competition restrictive covenants; ultimately settled all related actions.
Internal Investigations/Special Committees
Ingevity Corporation – Representation of the Board of Directors in connection with matters relating to the departure of its President and CEO.
American Realty Capital Properties – Representation of the Audit Committee of the Board of Directors in regard to employment issues relating to an investigation into the company's financial reporting.
Restoration Hardware, Inc. – Representation of the Special Committee of the Board of Directors in an independent investigation involving the former chairman and co-CEO.
Starwood Hotels – Retained by the Board of Directors in connection with the investigation and subsequent termination of employment of Starwood's then-Chief Executive Officer, in which the CEO departed without receiving any severance.
Publicly Traded Company – Retained by the Special Committee of the Board of Directors to conduct an internal investigation into allegations of employment discrimination brought by a senior executive at the company.
ERISA Litigation
In re Managed Care (MDL 1334) – Counsel for UnitedHealth Group in six-year multidistrict litigation encompassing more than one dozen putative class action lawsuits against ten managed care companies alleging claims under RICO, ERISA, and state laws. Successfully obtained summary judgment dismissing industry-wide fraud and conspiracy claims after other defendants had paid hundreds of millions of dollars to settle these claims. In re Managed Care, 430 F. Supp. 2d 1336 (S.D. Fla. 2006), aff'd, 2007 WL 1695735 (11th Cir. June 13, 2007). Successful petition to U.S. Supreme Court to compel arbitration of physician RICO claims under their contracts. 538 U.S. 401 (2003)
Kendall v. Employees' Retirement Plan of Avon Products – Representation of Avon's Employee Retirement Plan in a putative class action lawsuit on behalf of retirees who alleged that benefits were improperly reduced in violation of ERISA as a result of numerous breaches of fiduciary duty. Obtained dismissal of all claims. 2007 WL 2728430 (S.D.N.Y. Sept. 14, 2007), aff'd, 561 F.3d 12 (2d. Cir. 2009).
Franco, et al. v. CIGNA, et al. – Counsel for UnitedHealth Group and Ingenix defending against RICO and antitrust claims by a putative class of members in health benefit plans insured or administered by CIGNA. Plaintiffs claim that UnitedHealth Group and Ingenix conspired with CIGNA to under-reimburse benefit plan participants by using the PHCS database which Ingenix licensed to CIGNA.
Wage and Hour Litigation
Seacor Holdings, Inc. – Representation of Seacor subsidiary O'Brien's Response Management, Inc. in relation to numerous collective action lawsuits in Texas, Louisiana and Florida, all involving alleged misclassification violations of the FLSA related to individuals who provided service on the Deepwater Horizon spill response.
Sports Law Experience
Representation of 2019 NBA #1 draft pick Zion Williamson in connection with high-profile litigation arising out of a dispute with a marketing agency, with asserted claims of more than $100M in potential damages.
Representation of football coach Jim Harbaugh in contract negotiations with the University of Michigan and the San Francisco Forty Niners.
Representation of Hall of Fame Major League Baseball manager Joe Torre in contract negotiations with the New York Yankees and Los Angeles Dodgers.
Representation of Under Armour in connection with college team sports sponsorships, promotional activity with athletic governing bodies, and athlete endorsement agreements.
Representation of Hall of Famer Dave Winfield in connection with numerous baseball contracts and endorsement and licensing agreements over many years, as well as multiple successful litigations on behalf of the David M. Winfield Foundation against George Steinbrenner.
Representation of former National League MVP and all-star second baseman Jeff Kent for more than 20 years in all aspects of his on- and off-the-field professional activities and business ventures.
Representation of Texas Rangers Managing Partner Chuck Greenberg when the principal owners tried to force him out.
Representation of seven-time MLB MVP and all-time leading home run hitter Barry Bonds, in connection with his groundbreaking coaching contract with the Miami Marlins and other post-baseball contract negotiations.
Representation of the University of Notre Dame in connection with the termination of head football coach, Charlie Weis, and the hiring of Brian Kelly.
Representation of former University of Maryland head football coach, DJ Durkin.
Representing numerous players, coaches, sports executives and National Basketball Players Association and National Football Players Association and Major League Baseball Player Association with respect to litigation, arbitration, contract negotiations, licensing, endorsements, and collective bargaining.
Negotiating and litigating lucrative on-field and other licensing agreements, including serving as the lead lawyer in successful litigation against the New York Yankees in connection with one of the largest team sports licensing deals in history at the time.
Jeffrey has an active pro bono practice, including serving as outside pro bono counsel to the Public Art Fund and Joe Torre's Safe at Home Foundation.
Outside of his active practice, Jeffrey is a regular speaker at leading industry conferences, including the annual Workshop on Employment Law for Federal Judges, and is the author of numerous articles, including a bi-monthly column for 25 years for the New York Law Journal concerning current developments in employment law. He also has served on the faculty of Cardozo Law School as an adjunct professor, taught at Fordham Law School, serves on the Advisory Board for the Center for Labor and Employment Law at New York University School of Law and on Law360's Employment Editorial Advisory Board, and is a co-author of the treatises, The Corporate Counsellor's Deskbook and Managing Contingent Workers. In 2019, Jeffrey was the recipient of the Law360 Distinguished Legal Writing Award, part of The Burton Awards for Legal Achievement.
On account of his wide-ranging expertise and thought leadership, clients, colleagues, and industry publications alike have long recognized Jeffrey as among the leading lawyers in the U.S. Among his many accolades, he was named again in 2021 as among the "500 Leading Lawyers in America" by Lawdragon. In 2018, he was inducted into the 2018 Lawdragon Legends class in recognition of his appearance in the Lawdragon 500 on 10 separate occasions. In his Legends profile, the "steady and reliable" Jeffrey is noted as a "most sought after employment lawyer in the U.S. among corporations, talent agencies and sports franchises looking to resolve their most sensitive issues." He also has been elected by his peers as a Fellow of the College of Labor and Employment Lawyers. Since 2015, Jeffrey has been a Band 1-ranked attorney in Chambers Global, with clients calling him "my number-one rated attorney" and "an amazing partner" who is "just outstanding" and "pragmatic" and is "able to get to the heart of the issue very quickly" while remaining "incredibly responsive," "an incredible advocate for his clients," and a "trusted advisor in crisis situations." Clients also noted that he is "an excellent litigator and strategist" with "a lot of credibility" who is "always way ahead of the curve on every new legal development or trend" and is "very quick on his feet. He gets situations and never panics." Jeffrey also has been ranked for many years in Band 1 in Chambers USA, which has described him as "one of the firm's top lawyers," "super for a wide-angle business point of view," and "thoughtful and knowledgeable in terms of strategy." Clients in Chambers herald his "incredible institutional knowledge" and "ability, knowledge base and 'board-ready' analytics," highlight his "unique ability to make complex legal problems seem simple," and call him a "phenomenal leader and truly talented litigator" and "an amazing partner" who "doesn't just give us employment advice but … understands the changes in our business." Commentators in Chambers also remark that he is a "deep subject matter expert" who "pivots well" between being "very aggressive and conciliatory" and displays good judgment "in deciding what approach to take."
Likewise, Jeffrey has been recognized by Legal 500 in a variety of areas, including as a "Leading Lawyer" for Labor and Employment Disputes and Workplace and Employment Counseling, as well as a "recommended" lawyer nationally for ERISA Litigation, Trade Secrets Litigation, and Sports. Clients in Legal 500 note that he is a "great negotiator and an excellent counselor" and "the perfect teammate for in-house counsel" with his "understanding of business in addition to the legal ramifications of issues." Clients also note that he is "very good at reading the room," an "exceptional legal mind" with "incomparable judgment," "an absolute standout [whose] advice is sophisticated [and] thoughtful," an "exemplary" lawyer with "vast experience, tremendous judgment, and [who] is very strategic and insightful in complex, demanding and challenging circumstances," and a "pragmatic litigator" who is "excellent with tactics." Jeffrey also has been named a "Best Lawyer" in the specialties of Labor and Employment Law and Employment Litigation in Best Lawyers in America each year from 2005-2021, honored in 2016-2019 as one of the Top 30 labor attorneys in the United States by Euromoney's Best of the Best USA Expert Guide, selected in each of 2012-2018 as one of the Top 100 Lawyers in the Metro New York area by Super Lawyers, chosen as a Labor and Employment Star in the 2019, 2020, and 2021 editions of Benchmark Litigation, and recognized in 2015-2020 among the top lawyers for "Labour, Employment & Benefits" by Who's Who Legal.
Awards and Recognition, Speaking Engagements, Guides and Resources, Latest Thinking, Firm News & Announcements
Jeffrey Klein Named Among 500 Leading U.S. Corporate Employment Lawyers

Award Brief — Lawdragon

Jeffrey Klein Ranked in Band 1 for Labor & Employment, USA

Award Brief — Chambers Global

Jeffrey Klein Named Among 500 Leading Lawyers in America

Award Brief — Lawdragon 500

Jeffrey Klein Ranked Band 1 for Labor & Employment, New York

Award Brief — Chambers USA

Jeffrey Klein Named Top-Ranked "Leading" Lawyer Nationwide for Labor & Employment Disputes

Award Brief — Legal 500 US
Avoiding Management Myopia in the #MeToo Era: Lessons Learned from Recent Investigations

Speaker(s): Jeffrey S. Klein

May 2, 2018 — Webinar —

In this Employment Litigation Practice Group Webinar, Jeffrey Klein and Sarah Coyne discussed developments and lessons learned from recent high-profile misconduct claims, including trends in management and board response to workplace misconduct, the broader impact on corporate culture, best practices for C-suite and HR professionals, and how best to utilize outside counsel in these instances.
Firm News & Announcements